Located in the town of Daet, Camarines Norte, Bagasbas is famous for its beach and waves. Aside from being a surfing destination, it is also becoming more and more famous for kiteboarding, paragliding and paramotoring.
Aside from these activities, there are many other things to do here–go-to spots that are not as costly and requires little effort, just your sense of adventure. If you want to relax and unwind while taking a break from all the action sports or exploring the rest of the town of Daet, Bagasbas offers its fair share of eye and soul candy.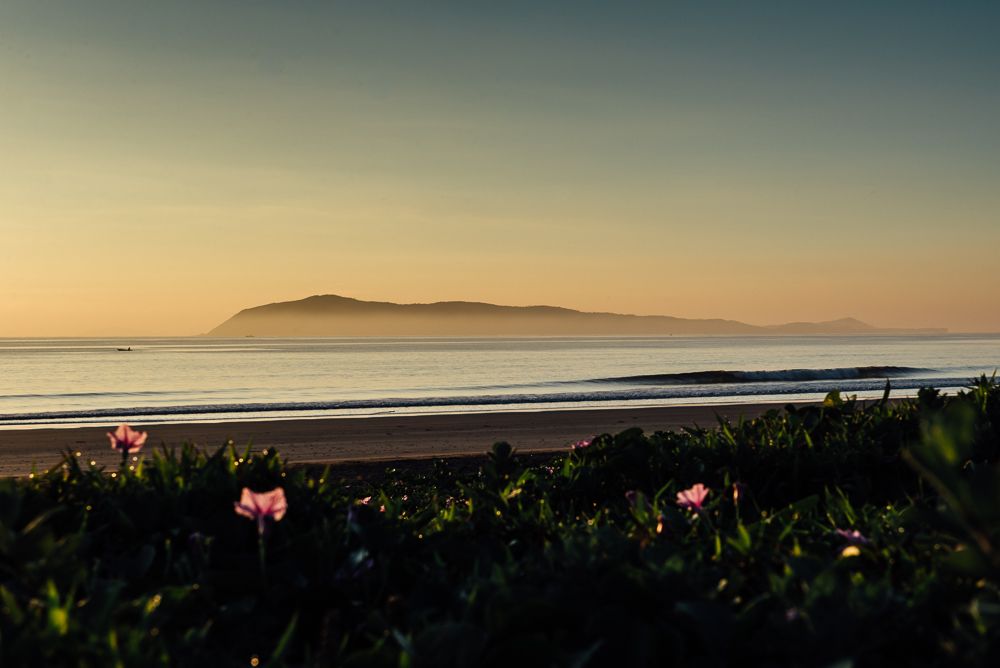 Set your alarm clock early and catch the sunrise. Bathe in the morning glow with a cup of coffee. Hot pandesal won't hurt either.

Head to the Bagasbas Fish Port (or pandawan, as the locals call it) for the fresh day catch. See the "bulungan" system in action: the fresh catches are laid for display and fish dealers haggle and negotiate by whispering their bids to the fishermen. Think of a rural version of Sotheby's.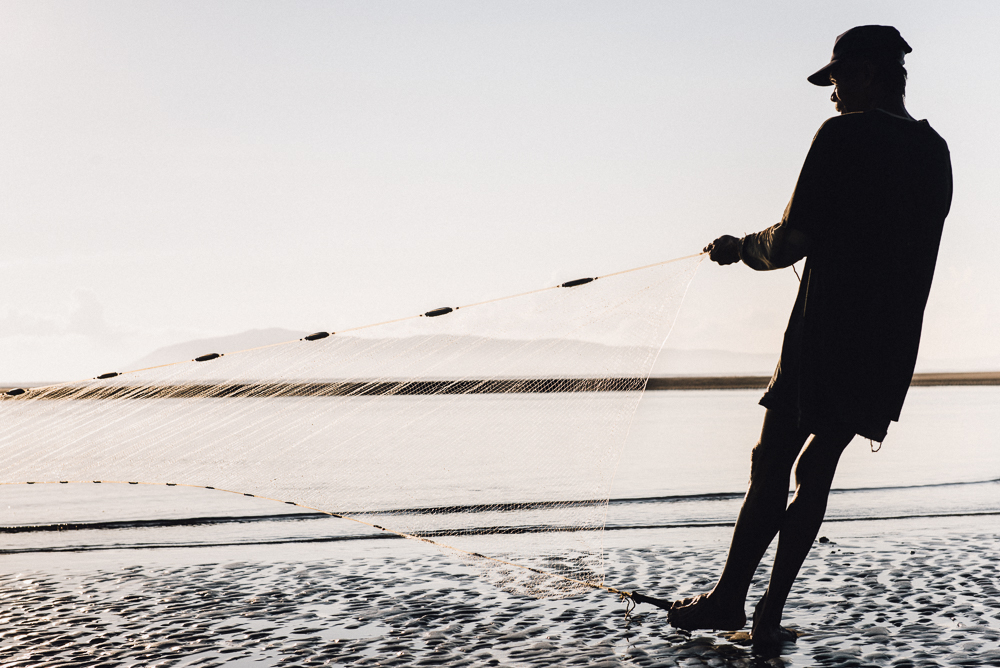 Missed the action in the fishport? It's okay, just walk along the shore and see fishermen catch fish by combing the shore with nets. No fancy equipment here, just knowledge of the tides, hardwork and patience. Don't be afraid to ask if you can buy–they will most likely allow you to.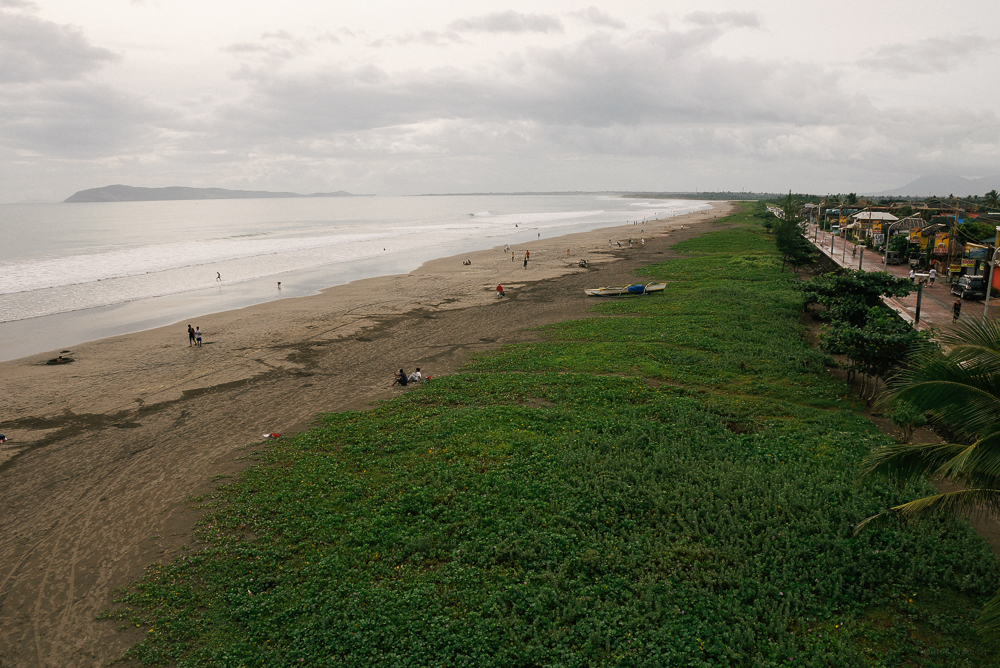 Boasting of 4km of fine gray sand, you can always find a spot to lie down and relax. Don't forget to bring your beach essentials like malong, sunblock, or a tent. There are also some beach umbrellas and nipa shacks are also for rent.
With such a stretch of shore, Bagasbas offers different terrains to test your bike skills. Take it easy while biking along the seawall, go off road down by the shore, or duke it out in the dunes. Once the Cory Aquino Boulevard is completed, biking all the way to San Jose Beach in Talisay , Del Carmen, Vinzons, or Baybay Beach, Mercedes will be possible.
Want to experience aerial sports but afraid of heights? Bring a kite and make use of  the windy conditions. You'll be flying while still on land. February to August is the perfect time to do this.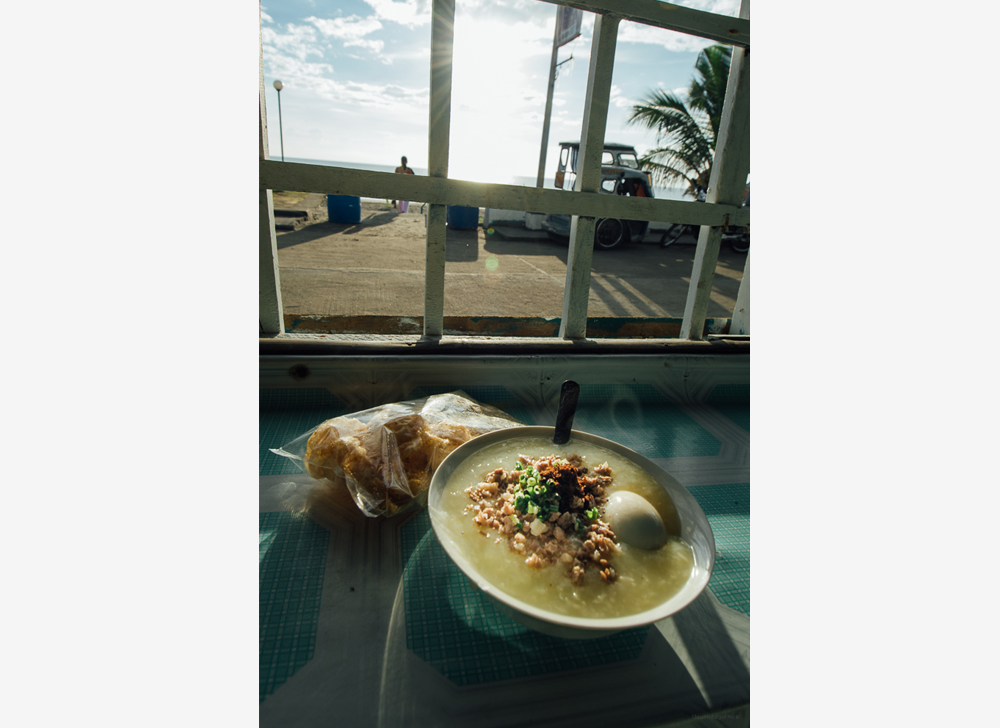 Hungry from all the activities? Load up with a hot bowl of goto! Order it with a bag of chicharon, all for only ₱60. Bagasbas has a number of restaurants and bars that can fit different budgets–from inexpensive home-style cooking and carinderias to pricier restaurants offering different types of dishes.
Beside the airport runway is a series of rolling dunes where cows and horses graze. Sit back and enjoy the sunset view here. Walk a little further to a mangrove area and see a part of Daet River empty to the Pacific Ocean.

By land: Passenger bus transport services from Manila to Daet are Philtranco, Superlines, DLTB, and Amihan. All these transportation companies offer air conditioned and non airconditioned buses. Travel time is around seven to eight hours. Fare ranges for P380-P800 depending on type of air con/non-aircon bus. Once in Daet town proper, beside the Daet Public Market is the tricycle terminal to Bagasbas (approximately. 4km) for ₱10.
By plane : Daet, the town capital, is a two-hour trip by land from Pili Airport in Camarines Sur. Manila to Pili Airport is a 55 minute plane ride.