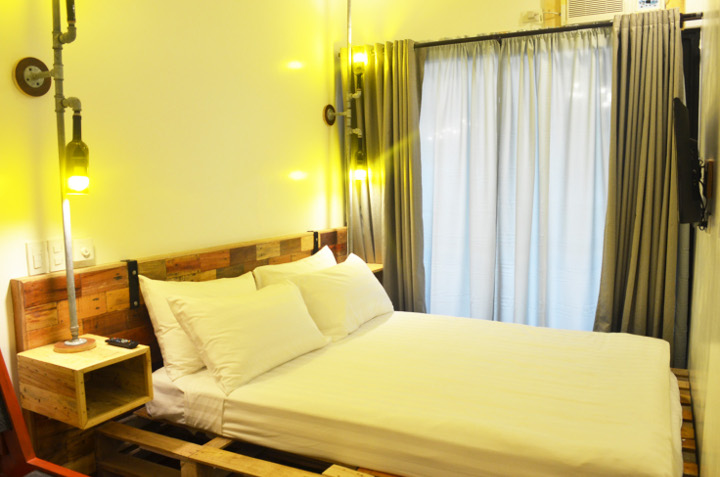 The most recent addition is the Tagaytay Containers, the second Eco Hotel in Tagaytay City, the first one being the Tagaytay Cabins. Using containers, the big metal boxes you would often see on cargo ships isn't new. We've seen various food parks in the metro have this theme but Eco Hotel gives it its own creative twist.
Containers could be easily stacked up to 7 levels high on ships and even in rough seas, they're sturdy. Tagaytay Containers are only stacked 3 boxes high guaranteeing a safe, strong, and secure structure that is eco-friendly and could withstand sunshine or rain.
The rooms in the Containers feature modern designs as well as use of a number of eco-friendly features such as solar panels, energy saving lights, and upcycled materials to name a few.
Spaces in Makati