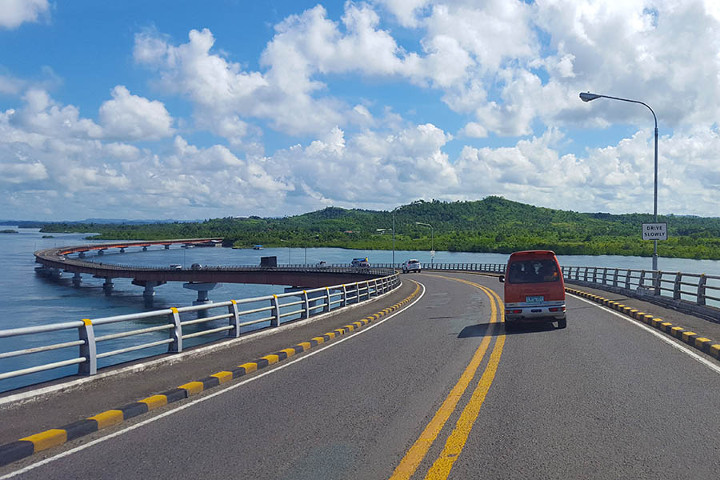 Though some consider the Candaba Viaduct, a five-kilometer long bridge passing over the Candaba Swamps in the North Luzon Expressway as the longest bridge in the country, you can't exactly stop along the highway.
The San Juanico Bridge stretching from Samar to Leyte across the San Juanico Strait is considered the longest bridge in the Philippines that offers amazing views from either province. With a total length of 2.16 kilometers (1.34 mi) and width of 10.620 meters supported by 43 spans, this extreme bridge spans the San Juanico Strait, the narrowest strait in the country. The bridge connects Tacloban City on the Leyte side and the town of Santa Rita on the Samar side.
The bridge forms a vital part of the Pan-Philippine Highway (commonly known as the Maharlika Highway or Asian Highway 26), a network of roads, bridges, and sea routes that connect the islands of Luzon, Samar, Leyte, and Mindanao in the country. Interestingly, if you look at the bridge from an aerial or bird's eye view, you can make out a shape of the letter "L" on the part near Leyte and "S" on the part going to Samar Province. Vehicles aren't allowed to stop or park on the bridge, but you can sneak in a few photos by asking your driver to slow down. Some tourists make it a point to walk the entire stretch of the bridge to be in two places at once and to get better photos.
Buntun Bridge, Tuguegarao City