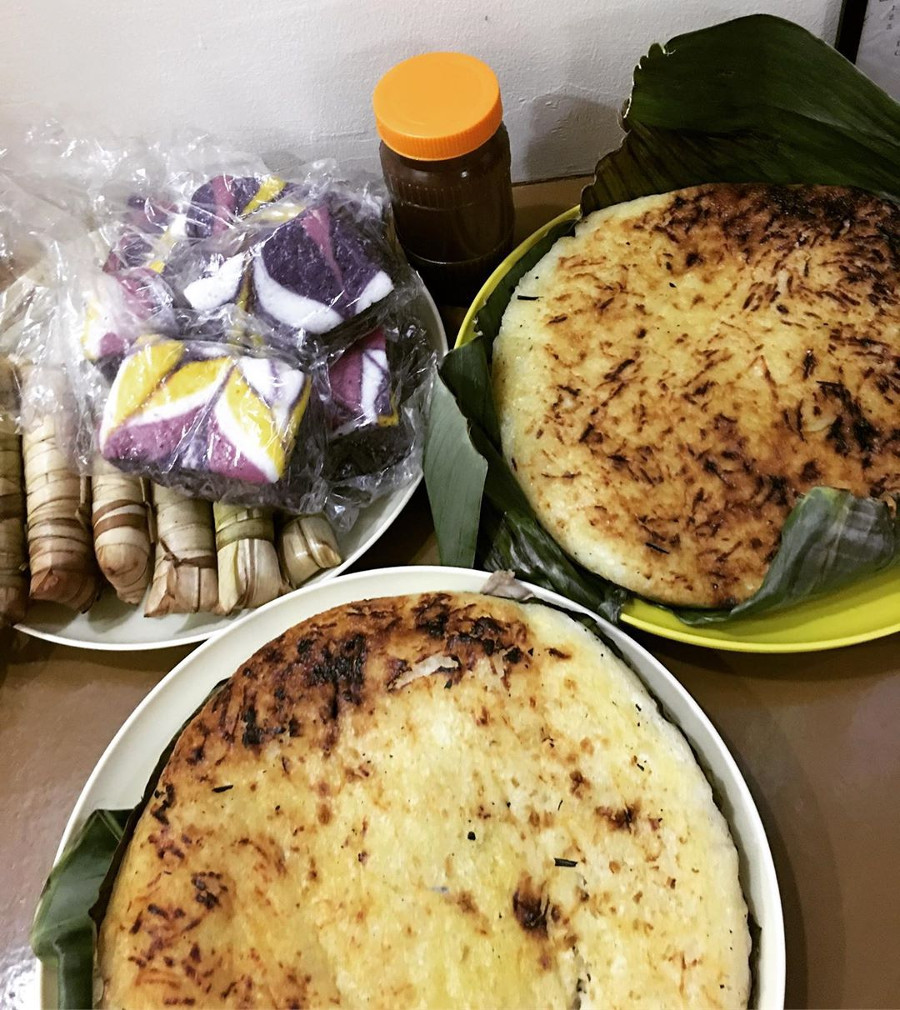 With the abundance of coconut trees on the island, it's no surprise that Marinduque has various coconut-based native delicacies including several varieties of bibingka. One heavy snack has been dubbed bibingkang lalaki (male bibingka) is made with tuba (coconut wine) instead of yeast, which results in a moist and pudding-like consistency. The fact that it's "male" is a joking reference to the fact that it has eggs.
Other types of bibingka include bibingkang kanin (made with whole grains of rice) and the bibingkang pinahiran of Sta. Cruz municipality, which is drizzled with a generous serving of sweet syrup.
Got any other recommendations on what and where to eat in Marinduque? Let us know in the comment section below!