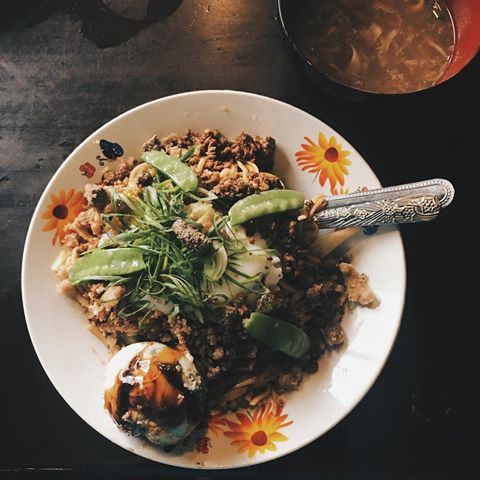 Cagayan Valley is the second largest region in the country and is a breathtaking combination of mountains, valleys, and the ocean. It's filled with historical spots, churches, and peaceful beaches. If you're planning a trip to one of the most beautiful places in the country, check out Cagayan Valley's Palaui Island, Callao Cave, Basco Lighthouse, and Tuguegarao Cathedral.
The thriving and abundant tilapia industry of the Cagayan Valley helped it earn its name as the Tilapia Capital of the Philippines. Their signature dishes include ginataang alimasag (crab cooked in coconut milk), a dish boasting of the largest type of crab you'll ever see and has the best tasting juicy meat.
Pancit batil patung is a Tuguegarao original which literally means mix (batil) and top or topping (patung). The noodle dish is topped with generous portions of ground carabao beef, various vegetables including bean sprouts, and eggs. You can't miss out on a plate of pancit batil patung if you're planning a visit! The flavorful Tuguegarao longganisa that's salty, garlicky, and tangy all at once is another specialty.
WHERE TO EAT
Region 3: Central Luzon(Aurora, Bataan, Bulacan, Nueva Ecija, Pampanga, Tarlac, Zambales)