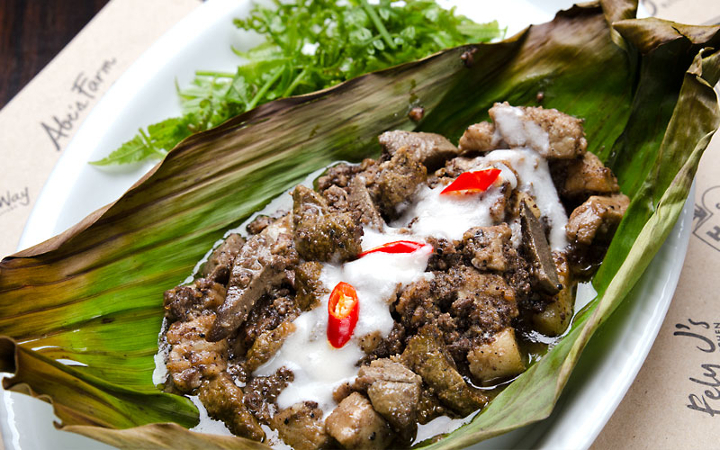 Central Luzon is named as the rice granary of the Philippines due to its vast lands that are dedicated to the production of rice. It's also home to some of the best tasting sisig in the country.
Sisig is a Filipino favorite food composed of ground pig's head and liver soaked in vinegar and then seasoned with calamansi (lime) and chili. It's a Pampanga original dish invented by Lucia Cunanan in the 70s. Aside from sisig, other Kapampangan dishes are also famous in this region which includes the Pampanga longganisa, and the famous Pampanga tocino (cured pork that's usually sweet).
For a more adventurous gastronomic experience, the Pampanga exotic dish called kamaru (rice field crickets) is always available. They're rice field crickets often cooked in the style of adobo. They also have Betute which are frogs stuffed with minced pork and sliced.
Nueva Ecija has their well-loved dish of adobong salagubang, an insect similar to rice field crickets. The insects are crunchy on the outside and gooey on the inside and are popular as pulutan. It's your choice whether to stay safe and eat all the familiar food or have fun trying out new ones!
WHERE TO EAT
Region 4A: Calabarzon(Batangas, Cavite, Laguna, Quezon, Rizal)