Contrary to what you may think, private island getaways aren't just for the rich and famous. There are quite a few private island destinations in the Philippines that are reasonably priced, so no, you don't have to be a multi-millionaire to make your private island holiday dream a reality. And you don't even have to go very far to reach these private islands. Take Julian's Island Lodge, for instance. This island Airbnb is in Cavinti, Laguna — just a few hours' drive from the Metro!
Julian's Island Lodge
Escaping to a private island sounds like the stuff that dreams are made of, but you can easily make this dream come true by booking this quaint Airbnb in Laguna. Julian's Island Lodge is a cottage in a quiet, private island. It's the perfect place to unwind in nature or have an intimate celebration with friends and family.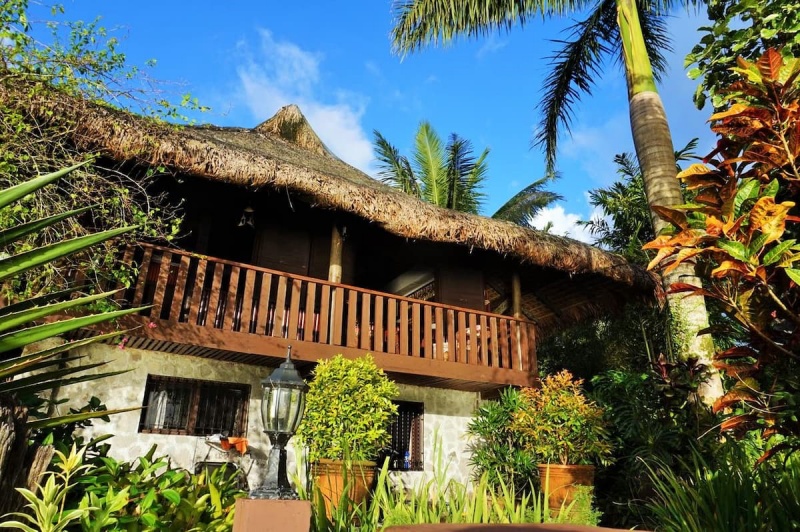 The island is in the middle of Lake Lumot, which is an extension of Lake Caliraya. The house itself overlooks the lake, lush forests, Mount Banahaw, and Mount Christopher.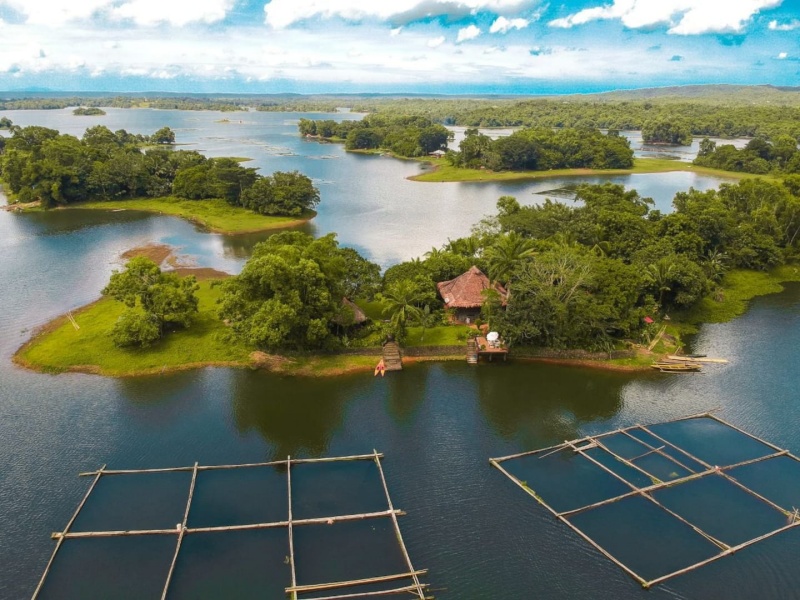 The house is surrounded by a 2.5-square meter garden. The grounds also have an open rest-house with a fireplace, as well as a modest cottage for the island's caretaker.
Filipino interiors
The main and open cottages boast traditional Philippine architecture mixed with a modern touch, so you'll feel right at home. The ground floor has an entrance hall, a kitchen and dining area, two toilets (one with a shower), and the owner's workshop (which is off-limits to guests).
On the second floor are two bedrooms (one with a TV), two balconies, and a living room, which has a ladder that goes up to a sleeping area with four single beds. All in all, the cottage can sleep 10 guests comfortably. The rooms don't come with air conditioners, but they are equipped with fans, which should be enough in Lake Lumot's cool climate.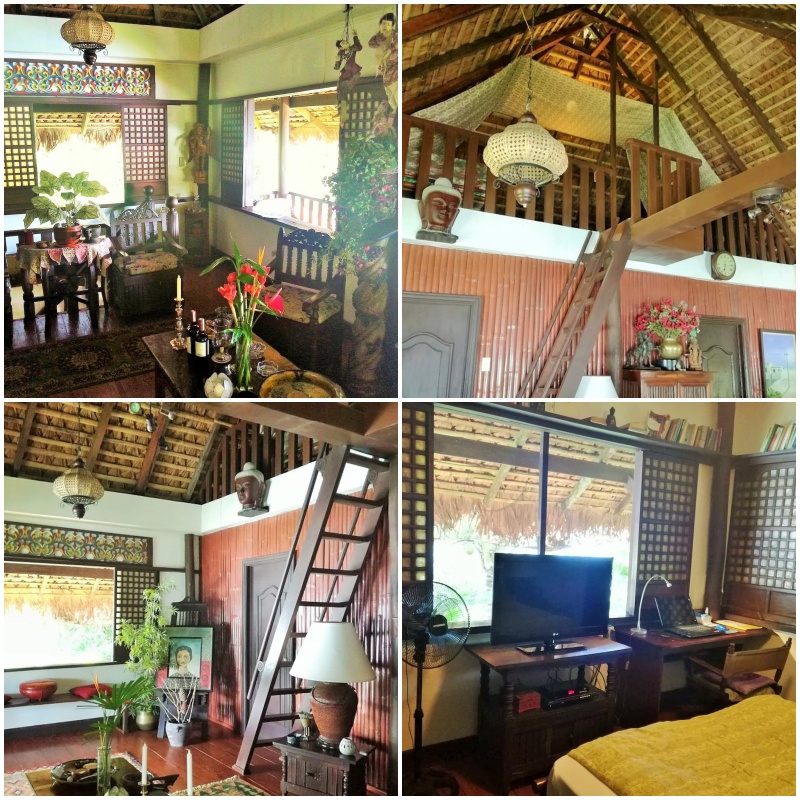 Make sure to bring your supplies, because apart from tilapia from Lake Lumot, there aren't any other food sources. The kitchen is fully-equipped with a big refrigerator, and the place also comes with drinking water.
The open cottage in the garden is perfect for curling up with a good book. You can also get some work done from here, as there's a Smart tower just opposite the island. (Though of course, we recommend leaving work behind and just relaxing.)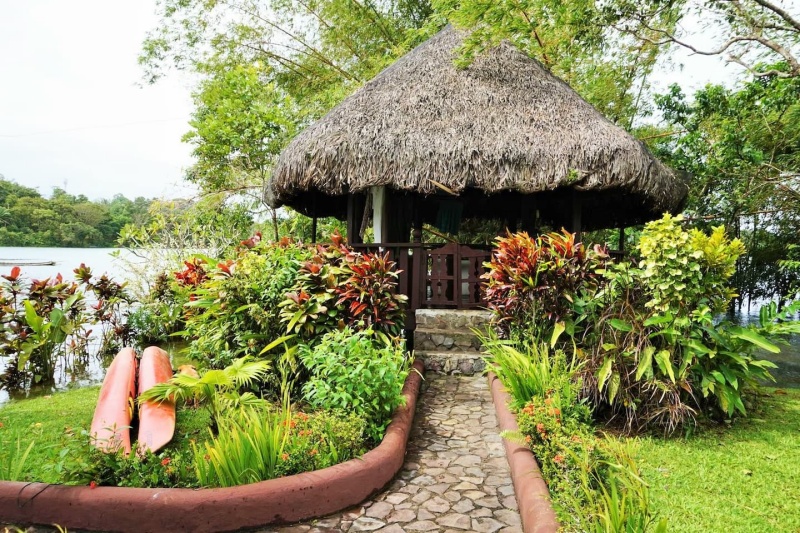 The place also has a spacious jetty. You can enjoy your lunch or dinner here, or simply sit there and enjoy the view.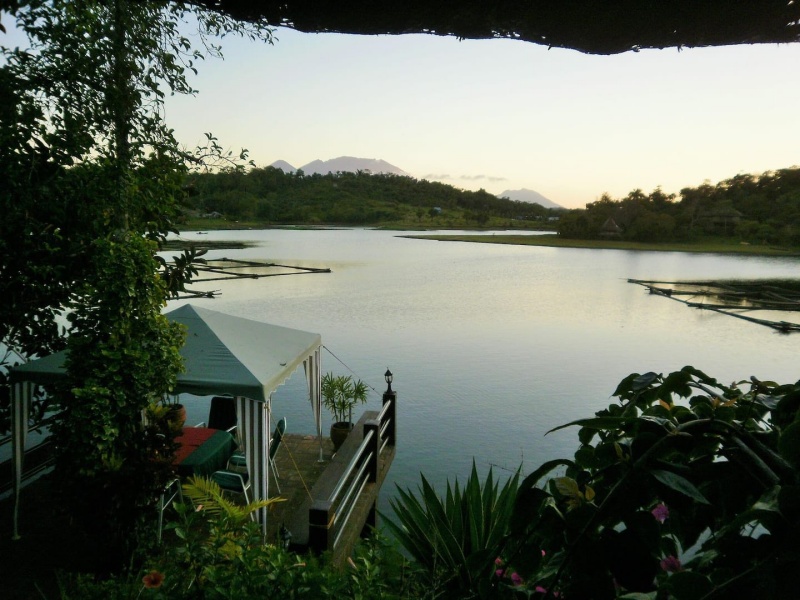 The stay also offers two single-person kayaks, though you do have to pay an additional fee to the caretaker to use these boats, which come with life vests.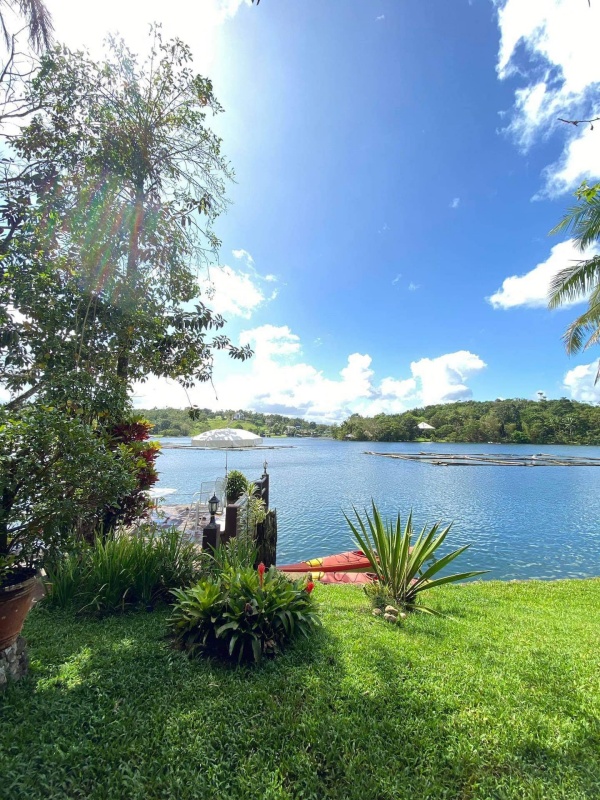 Tags: airbnb, Cavinti, lake lumot, private island