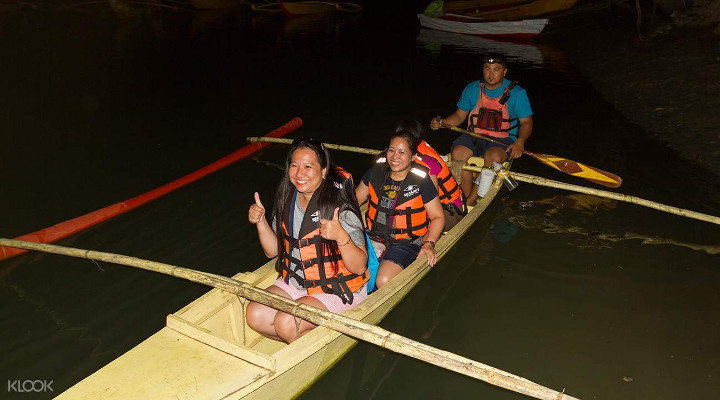 In Puerto Princesa, one of the must-dos is to view the fireflies up close. The Iwahig Firefly Watching experience is exactly how you would picture it to be — indescribably enchanting. You wait until the evening settles to be shrouded in complete darkness, and then float along the river in a small kayak-like boat that can only seat four people, the guide included.
As a first-timer, the whole thing may cause you momentary panic. Imagine floating slowly and silently aboard a tiny boat along the Iwahig River in pure darkness, with nothing ahead of you but silhouettes of trees and the water, and with no light source except for the moon and the stars in the sky.
But when you finally overcome your initial fear and surrender to the moment, you see nothing else but the beauty of it.
And a tourist experience of this nature can only be appreciated with your eyes. By immersing yourself fully into the tour, you'll be filled with an indescribable awe in seeing so many fireflies twinkling amidst the treetops and mangroves like Christmas lights, delight when one suddenly zips past you, and wonder as you spot constellations, the Milky Way Galaxy, and a few planets in the sky above you.
Book it at Klook here.
Puerto Princesa Underground River Tour