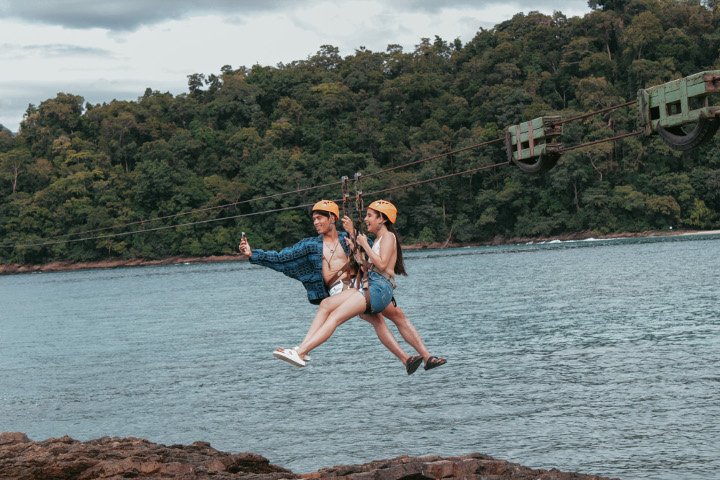 The acrophobic and faint of heart might willingly skip this tourist attraction, but there's so much to be missed when you do. The Sabang X Zipline is definitely something else — it's the longest water-crossing zipline in the Philippines, crossing the Sabang Beach from end to end, and takes a 15-minute trek up to the jump-off point in the mountain.
I'm not going to lie; when you're already strapped in 150 meters above sea level with nothing else keeping you secure other than the harness hooked to the 800-meter long rope just waiting for the go signal, you will want to back out. But once you're pushed out into the open, your initial panic fades away as you begin to marvel at the breathtaking views of the horizon, the lush mountains, and the deep blue ocean below you.
How can you keep your eyes closed throughout the 1 and a half minute adrenaline-filled journey when there is beauty surrounding you?
Book it at Klook here.
Mangrove Paddleboat Tour