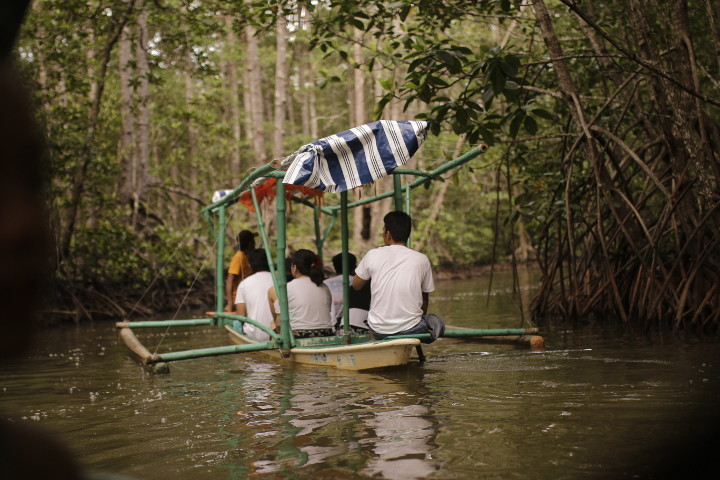 Puerto Princesa is so rich in mangrove forests that you can't possibly miss the Mangrove Paddleboat Tour located near the Underground River and the Sabang X Zipline. You will cruise through the mangroves, spotting wildlife at the local delicacy and learning about the importance of mangroves and of protecting the ecosystem. If you're lucky, one of the volunteers will sing you a mangrove song as you head back to the shore.
Before leaving, try conquering a Fear Factor challenge and indulge in the tamilok, an exotic delicacy. It's a woodworm soaked in vinegar that tastes like the usual shellfish. The mere fact that it's long and you're expected to eat it whole might throw you off, but it's a treat that's indescribably delicious!
Book it at Klook here.
Curious about these activities? Then let Klook help you book them all and more!
Klook is Asia's largest in-destination services booking platform dedicated to giving travelers a simple, fast and convenient access to popular attractions, experiences and services in more than 120 destinations around the world. Currently, they offer tours and activities in Manila, Boracay, Cebu, Bohol and Palawan, as well as private car charters for locals looking for a short getaway outside of Manila.
To learn more about Klook, visit their official website or Klook PH's official Facebook page.
All photos taken from Klook PH.
Do you have stories about booking through Klook or about Puerto Princesa? Share them with us below!