This could very well be the ultimate train ride of my life.
Thirty long hours on the Trans-Mongolian Railway, chugging away from Beijing, China to Ulaanbaatar, the capital of Mongolia. My eyes gloried in on unfamiliar barren lands, charming old towns, and dreamy star-filled night sky.
I can't even decide which sets to be my most favorite part out of the two-week Mongolian adventure. Could it be when we were right smack in the middle of nowhere in the ultra-vast Gobi Desert, nonstop off-road driving on a Spartan-tough jurassic Russian van (and crazy dancing on the dirt road because why not)? Or homestay camping inside an authentic ger (a nomadic Mongolian family's home) feeding on mutton dumpling? Or Bactrian camel rides in the wilderness?
Or was it when we braved the Siberian cold of close to -24 degrees celsius during day time which actually spikes up close to -40 come nighttime in autumn. That was too much for this girl from the tropics.  Also thank heavens I was able to get my hands on a deel, a traditional Mongolian countryside wear, before leaving Ulaanbaatar, evidently the coldest capital on Earth.
Or maybe it was how we ended our trip in Central Mongolia discovering the most beautiful paradise falls, only frozen?
Figure I just give a rundown of my favorite adventures in this big chunk of wonderland.
The Trans-Mongolian Rail Experience
The feeling was surreal. Slumped on carriage nine, this was our playground in this monumental Trans-Mongolian journey—30 hour train ride, two country borders to go by, four crazies, and an experience of a lifetime. We took the Trans-Mongolian railway to Ulanbataar, and from here we drove around the desert on an old Russian van.
Every day it would take us over eight hours of driving to reach each destination. A drive to Neverland—hats off to their tour drivers, they can actually navigate the wilderness without a map or a GPS.
Nomadic Realness
For a more authentic experience of this country, arrange homestay accommodations with the nomadic families. Stay in their gers/yurts, eat Mongolian dishes (because the Mongolian food we know of is but a Western creation, and the real thing's way different)  By the way, rarely do they know how to speak in English, but hey, remember your charade game days? It does the trick!
Braving the Siberian cold.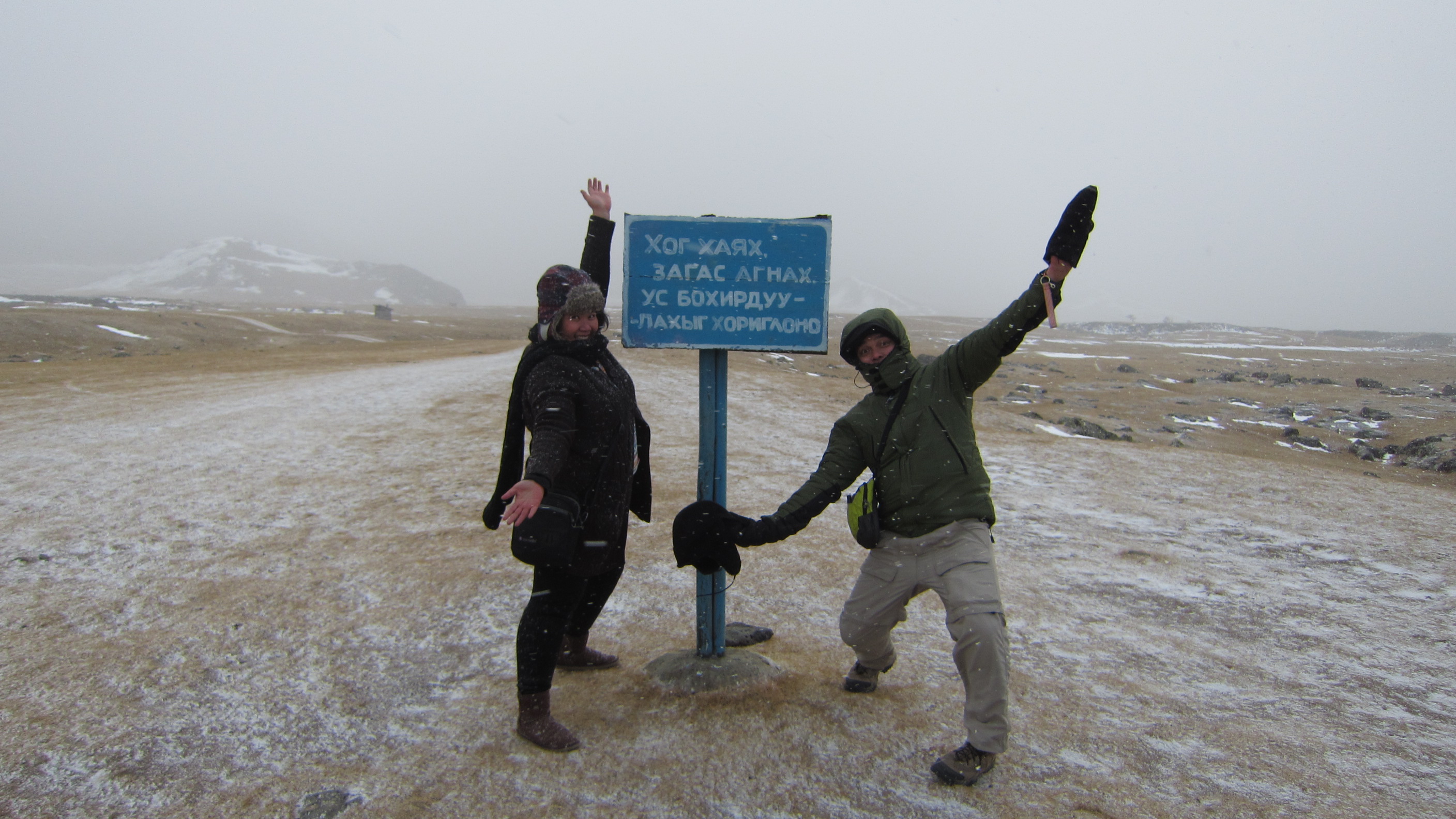 You will feel Jack Frost's fingers–heck, no. That downplays it. You will freeze, but you will not die, silly. It reached -17 degrees celsius in the city, -24c in the desert at day time, and -40c at nighttime while camping out in a ger. Worry not as you will be given an improvised heater blazed by camel dung, yep!
Oh, the toilets.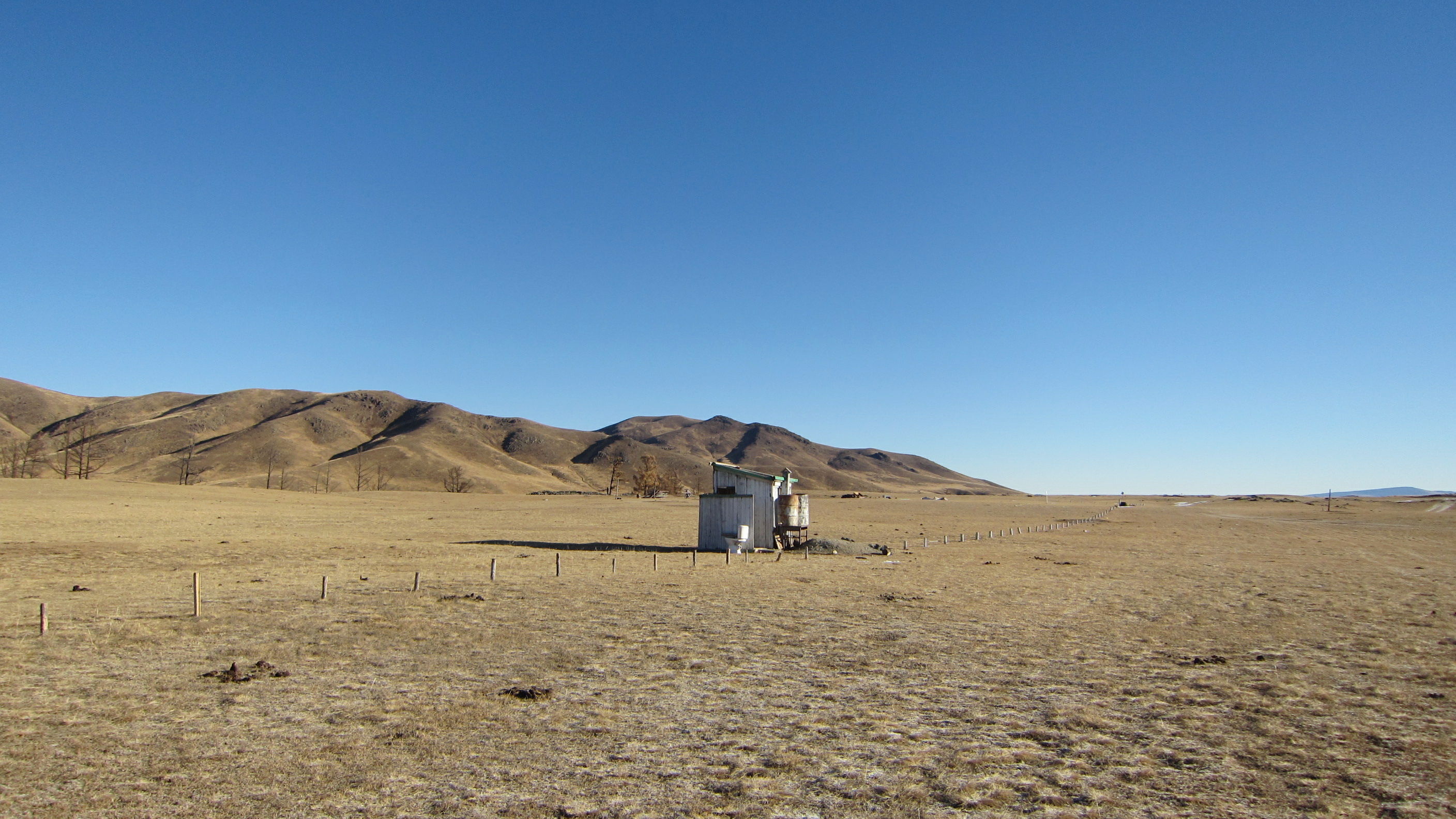 I would not give a detailed description, but you will most likely not enjoy it. Toilets are only available wherever there are gers. So yeah, you can pee anywhere. Bowls are non-existent. So before going on a trip to Mongolia, practice balancing on two planks because you wouldn't want to fall in a load of whoopsies. Nope, nope. nope.
On our 92nd hour on the road, we were dancing like loonies in the middle of the neverending highway because a pal needed a loo break. What dance? And oh, what loo? (You pee wherever no one can see you, so best of luck, mate!)
Bactrian Camel Rides are necessary.
It. Was. Fun. But my buns and sniffers think otherwise. But fun.
It was yet another eight hours on the dirt road, spinning from one destination to another. The long drive seemed unreal—but truth be told, it came to the point that it was sickening.
Hai.
And then finally came our stop. It was a three-ger compound—one for our homestay host and his family, another one for his old folks, and the last one for us. All we wanted was to dive in that moment and take a long rest but the sight of two Bactrian Camels by our ger was too enticing. Our hosts signaled that we can go ride the two-humped camels for the rest of the afternoon. And boy were we like giddy kids with big smiles on our faces as we hopped on the camels and took a tour of the desert. They stunk, oh yes they did, but the uncomfortable, butt-aching camel back ride while the sun set down and the moon rose simultaneously was absolutely worth it.
Have your own (frozen) Paradise Falls in the heart of the Gobi Desert.
Drained from seeing nothing but barren land for pretty much the entire day, the most beautiful frozen waterfall I've ever seen beamed from afar. We were so stunned seeing everything wilted in the desert and out of nowhere pops a sight of the glistening Orkhon Waterfall—an actual oasis right before your eyes.
We hopped off our rugged van, and like the silly beans that we were, dashed to the edge of it. Snow started falling, and cold winds swish from all directions, and there I was—standing by the cliff freezing all the inch-perfect moments.
And so I rest my case. Mongolia is magical—a daze to my senses, that beautiful, beautiful place. It was ridiculously incredible in all levels. The country is made of win that you can only understand once you actually set foot in there! So what are you waiting for? The great Mongolian nomadic adventure awaits.