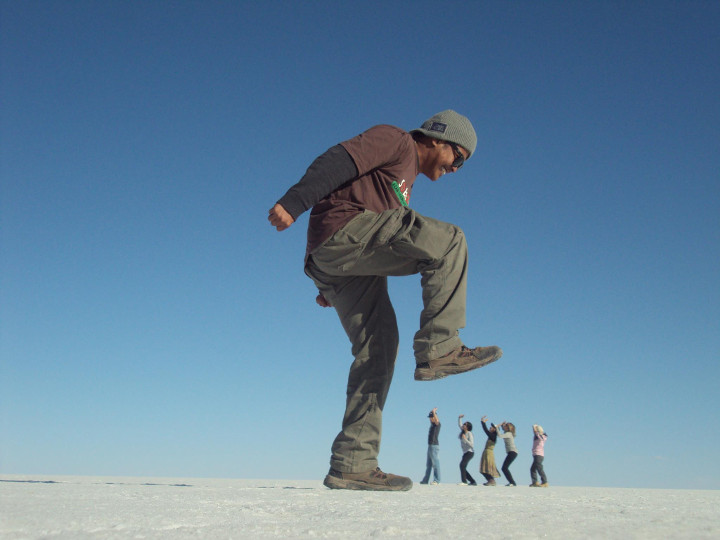 Some helpful tips:
$1 USD equals 6.9 Bolivian Boliviano (BOB) This is probably the cheapest country in South America and they really appreciate any amount of tip here.
Bring a sweater or jacket with gloves as well. The temperature drops quickly as nightfall approaches in the desert no matter what the season may be.
Don't forget sunscreen, the dryness of the desert plus the high elevation burns the skin faster here.
Listen to what the locals say. If you are feeling dizzy because of the altitude sickness, they may ask you to take Coca leaves, which helps alleviate the nausea. Check your breathing regularly too.
Don't be shy to experiment your ideas and shots. Remember, the helpful guides are there to help and they most likely have seen it all. You are there for such a short time, make the best out of it!