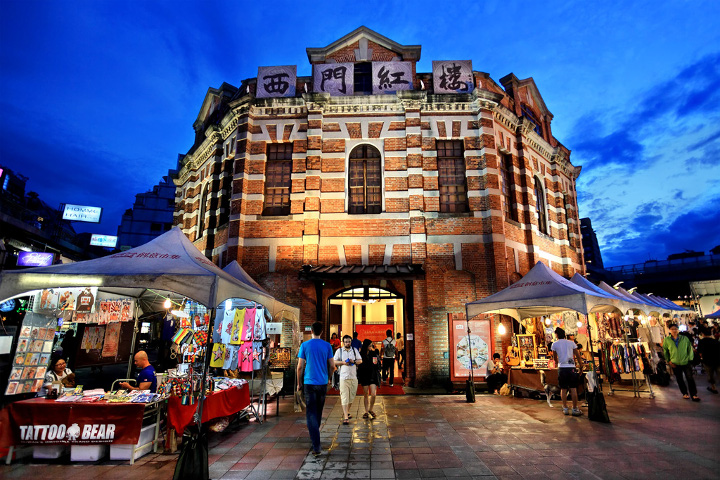 Where: No. 10, Chengdu Road, Wanhua District, Taipei City
Closest MRT Station: Ximen Station
This two-story heritage red brick building was once utilized as a public marketplace. In the early 20th century, it became a venue for Peking opera and crosstalk performances before being turned into a movie theater in the '70s, igniting Ximending's cinema culture. Now over a century old, it has been converted into a cultural and creative spot especially frequented by the youth.
Huashan 1914 Creative Park