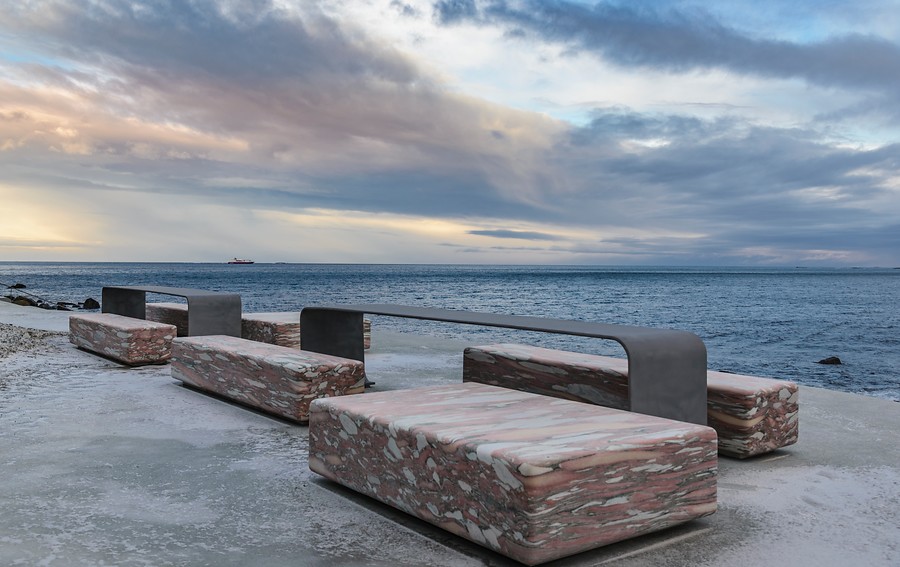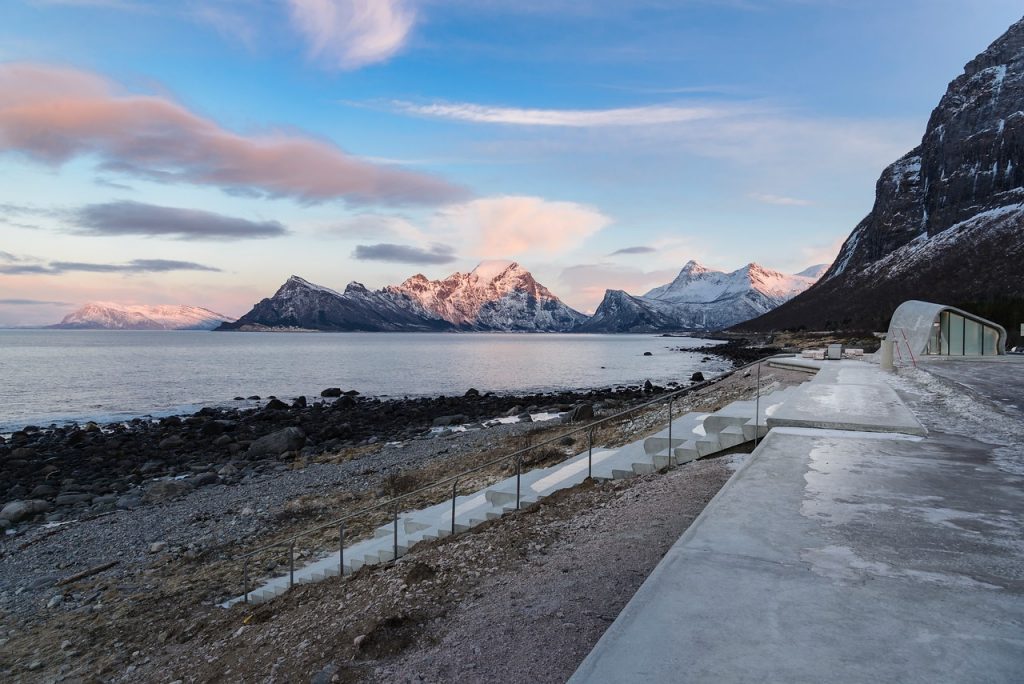 The beautified rest stop are both practical and aesthetically pleasing and offers a convenient place of relief for travelers cruising along the highway, as well as a nice spot to unwind and take in the awe-inspiring view of snow-capped mountains across the Norwegian Ocean.
This isn't the first time Norway has had a scenic public toilet. The National Tourist Routes program has been commissioning architects to design Instagram-worthy rest stops and lookout points to convince more travelers to visit the more remote areas of the country.
The Norwegian Scenic Route Helgelandskysten is the longest of Norway's 18 scenic routes, spanning 270 miles and crossing the Arctic Circle. It requires six ferry transfers to cross the entirety of the highway.