Kayangan Lake, Coron, Palawan
It's a difficult time for tourism, especially in Asia. The industry is taking a huge hit with the pandemic of the novel coronavirus or COVID-19 that is creeping around the globe and is visible in more than 100,000 confirmed cases worldwide. As of writing, the Philippines has announced 20 confirmed cases, and the numbers are only projected to go up.
But there's no need to panic just yet – only to proceed with caution if you haven't been during the past months already.
This is a time where we need to help our fellow Filipinos
The outbreak of the virus spelled trouble for local tourism, and tourism across Asia for that matter. One of the well-known tourist spots in the country, Boracay, has an average of about 60% of Koreans and Chinese visitors a year. Between the threat of the virus, nearby Asian countries with high rates of COVID-19 case, and the Philippines issuing travel restrictions to and from various provinces in China and Korea, the number of foreigners is dwindling and what follows is the lack of livelihood in the island.
According to news reports, the number of visitors to the island fell from 172,695 in January of this year to 103,834 in February – a difference of about 40% and with the recent news, it's likely the numbers will plunge even more.
Boracay Island
Locals are left to close their stores and restaurants for a while and to ask their workers to work from home; vendors and boatmen are struggling to find customers. All this comes after the island has just recently opened from being rehabilitated for months.
This Facebook post from a restaurant owner in Boracay details what it's like to be running a business on the island right now. His post sheds a light on the situation on one island, what more for the other famous Philippine tourist destinations?
A boost to the local tourism industry
On March 4, Tourism Secretary Bernadette Romulo Puyat said that the Department of Tourism (DOT) will be spending P6 billion to help the tourism industry. They will focus on promoting domestic destinations and ensuring the public that it's safe to travel in the Philippines. P2.2 billion will be for infrastructure development and P1.6 billion will be used to improve secondary airports.
According to Secretary Puyat, Boracay isn't the only island that's bearing the brunt of the coronavirus. Hotel occupancy rates also have declined by 27% in Cebu and 40% in Bohol.
At the moment, local tourism might look bleak but we've got to train our eyes to look at the future. Once the threat of COVID-19 passes, foreigners need a reason to come back and visit our beautiful islands and we have to prepare to receive them and once again make business.
Safety first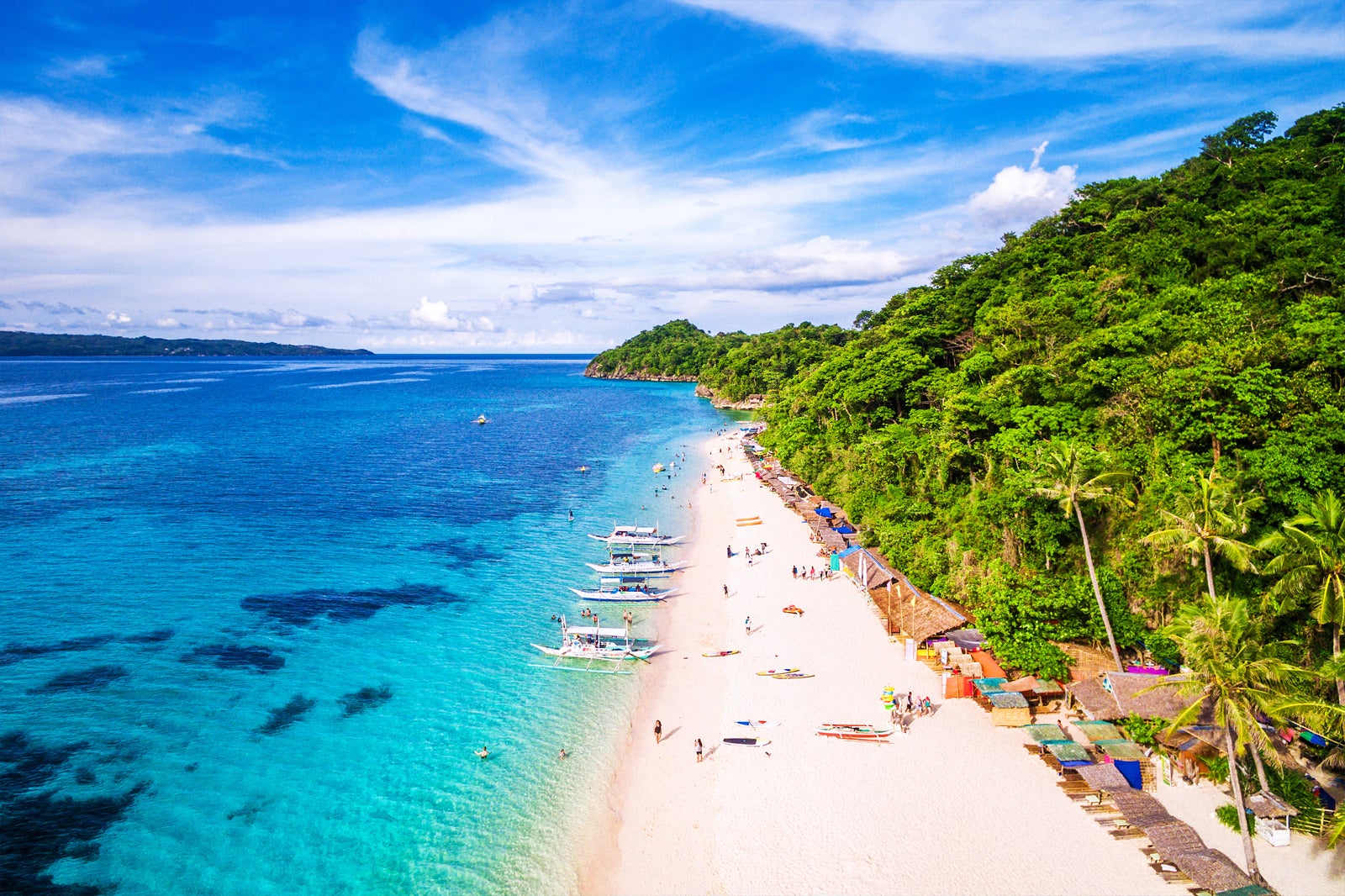 Boracay Island
Japan, South Korea, or Italy won't go anywhere – our health and safety are more important. While we choose to wait out this pandemic, it wouldn't hurt to shift our focus on patronizing local tourism. Of course, there are local threats we need to avoid too, which is why it's important now more than ever to travel responsibly.
Most people can recover from COVID-19, but it's best to avoid it. Take a healthy dose of vitamins daily, make it a habit to remember that alcohol and sanitizers just won't cut it – wash your hands thoroughly, wear face masks, and cough/sneeze on the crook of your elbow.
Researchers all over the world are in a time crunch trying to develop a vaccine or cure to this new virus. While we patiently wait for it, let's make sure not to lose the sense of bayanihan along the way.
How has COVID-19 affected your travel plans?
Tags: coronavirus, COVID-19