An exciting country of fascinating contrasts like India will keep you on your toes.
But at the end of an exhilarating day of exploring the subcontinent's breathtaking sights and exotic flavors, you'd want a place where you can unwind, get a good night's sleep, and wake up completely refreshed. In fact, you might even need an entire day to just laze around and chill before heading off for yet another adventure à la staycation. And for that, we found the perfect Airbnbs. Here are some of our favorites:
This cozy Himachali home in Shimla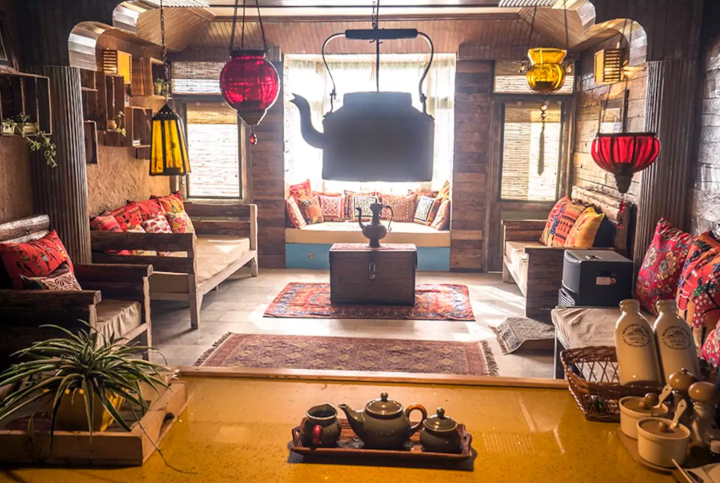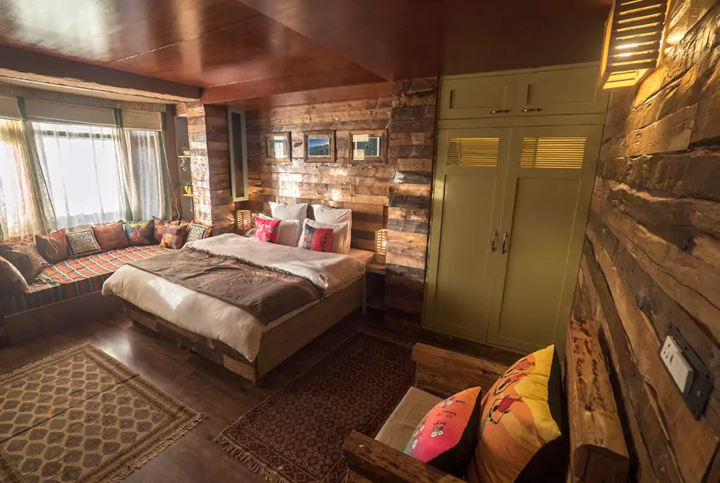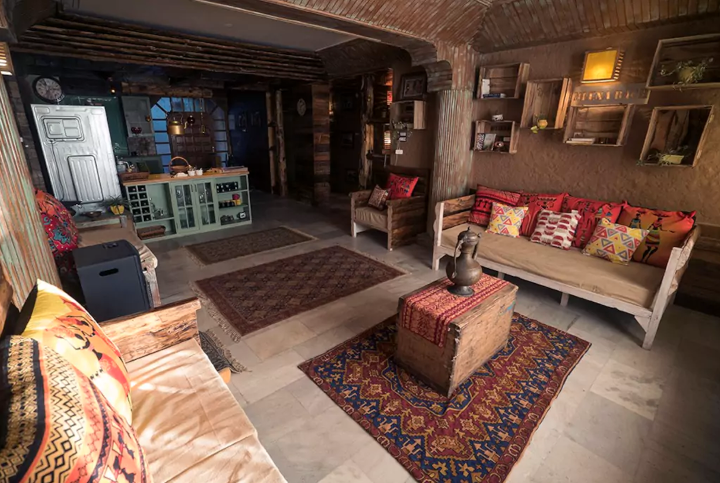 PHP11,886 | 15 Guests | Book Here
Amenities: Wireless internet, kitchen, heating, hot tub, washer
Taking after traditional Himachali houses, this lodge in the former summer capital of British India has wood-paneled and mud-plastered walls to keep the indoors well-insulated against the cold, especially during winter. Eco-conscious travelers will appreciate the fact that this house operates with minimal impact to the environment — the furniture are fashioned out of "waste wood", water is harvested and recycled (thus recommending low-flow showers and bucket baths to guests), and solar power is utilized for free-flowing hot water.
This hilltop cottage in Manali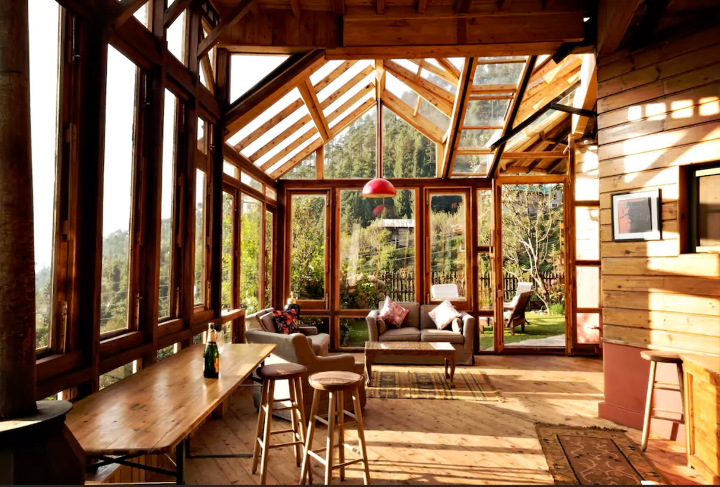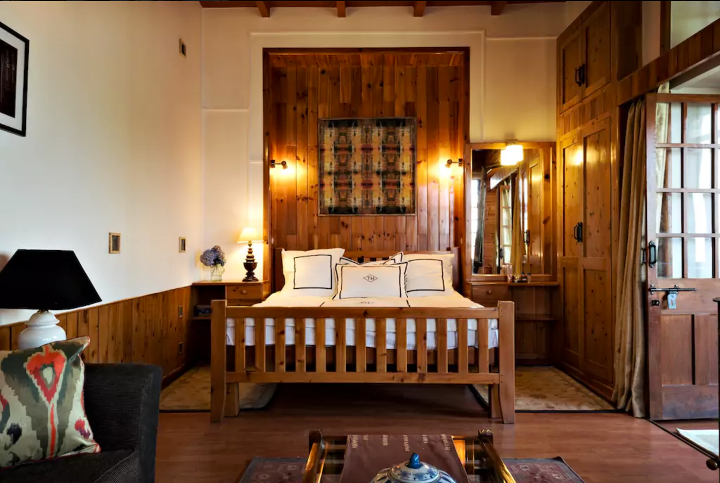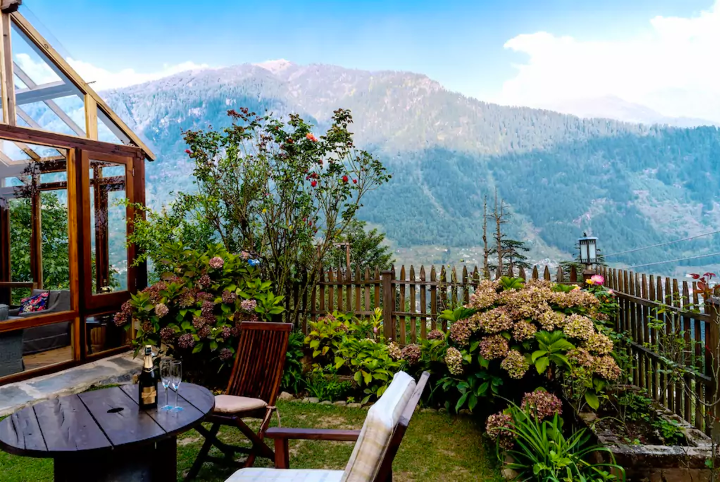 PHP12,243 | 5 Guests | Book Here
Amenities: Wireless internet, kitchen, heating, fireplace, parking
Perched on a hilltop, this stunning wood and glass cottage sits at the edge of a pine forest and offers spectacular vistas of the Himalayas. It is decked with modern and native elements and furnishings, with the bukhari (traditional Indian fireplace) as one of its most defining features. The cottage's wide windows allow natural light in during daytime and its glass roof allows you to stargaze from indoors at night.
This artsy space in Jaipur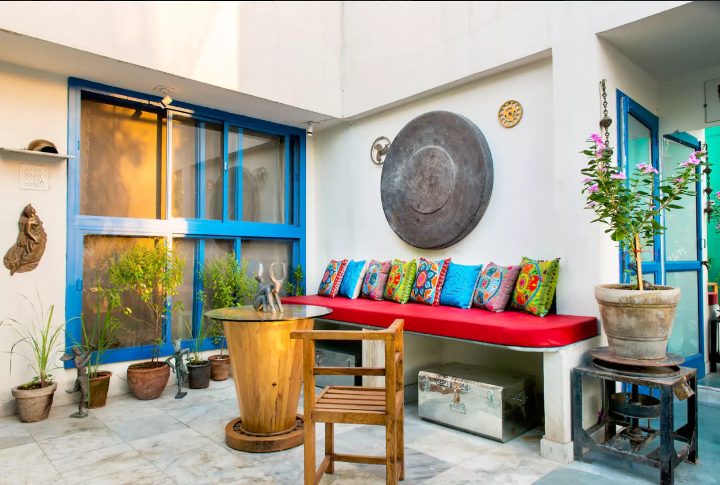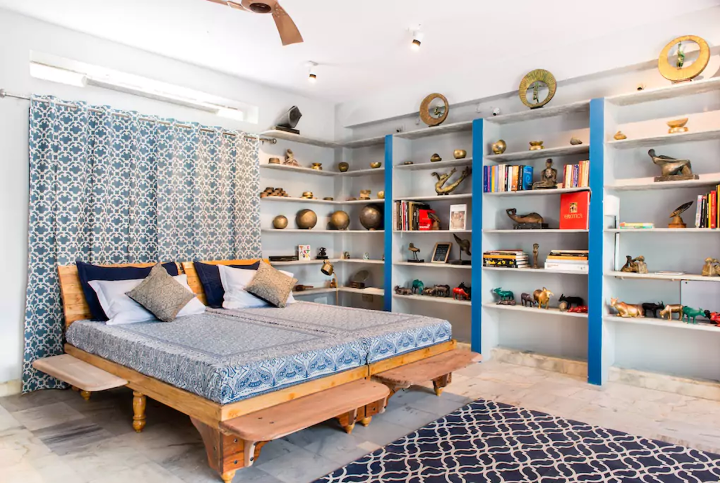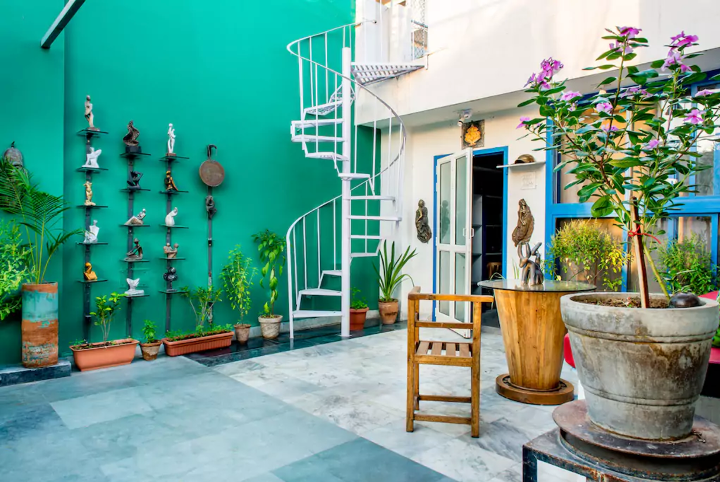 PHP1,372 | 4 Guests | Book Here
Amenities: Wireless internet, parking, washer/dryer, heating
This sculptor's studio-turned-bedroom will fascinate any art-loving traveler with its collection of sculptures, paintings, and antiques. It also has a pretty terrace, where you can sit down and draw some art inspo. Located in central Jaipur, the place gives you an easy access to the city's best bars, restaurants, galleries, and cultural sites.
This tropical villa in Kerala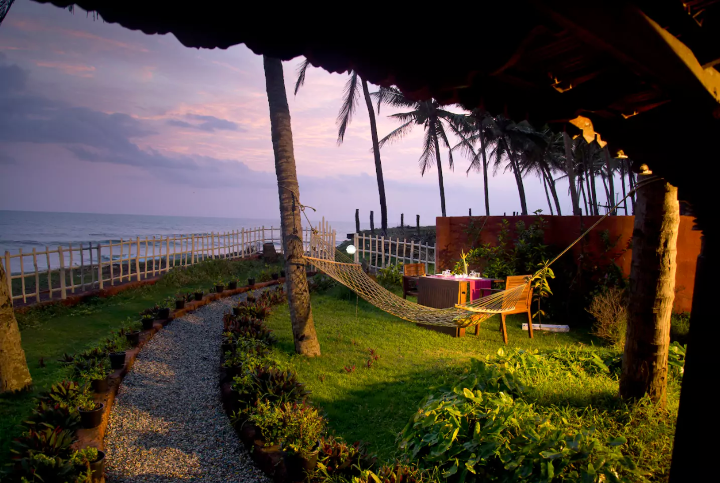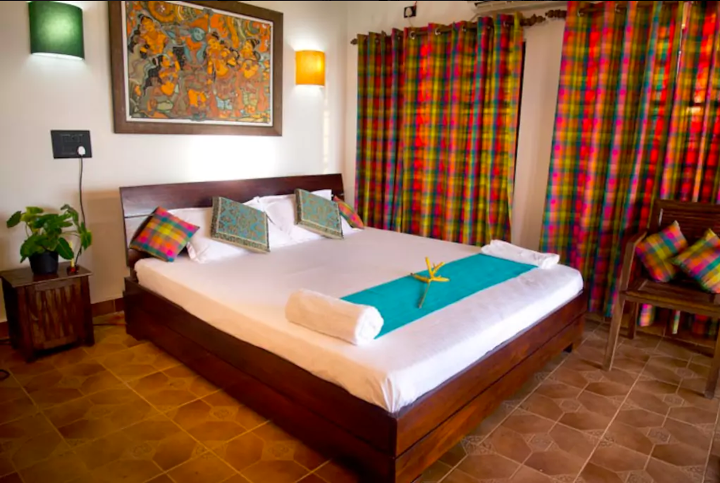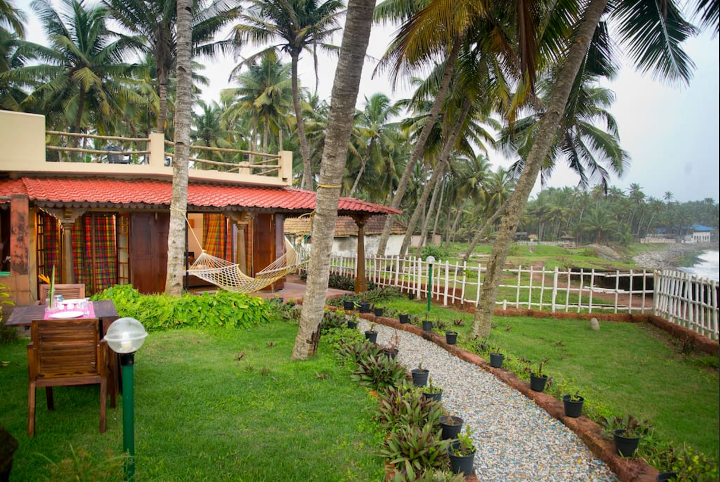 PHP5,233 | 2 Guests | Book Here
Amenities: Wireless internet, air conditioning, parking
A pocket of paradise in the tropical gardens of Verkala, Kerala, this private villa that marries the concepts of traditional Kerala design and modern elegance invites you to an exotic escape. The alluring in all its simplicity. After all, who could say no to a bedroom with direct access to the beach?