During the turn of the century, we left some of the most iconic fashion statements that debuted in the 90s; one of those fashion statements is the popular German sandal Birkenstocks that rose to prominence during the height of the grunge movement.
But it seems that the fad has been making a comeback in recent years, with the ever so often-chic Olsen twins spearheading the trend. Supermodels such as Heidi Klum, Miranda Kerr and Alessandra Ambrosio are often seen wearing Birks at airports, a testament on how comfy and stylish the sandals are. With its versatility, they could be the perfect travel companion that'll go with any chosen outfit. Case in point: these five outfits that all go too well with a pair of Birkenstocks.
Style # 1: A Day at the Beach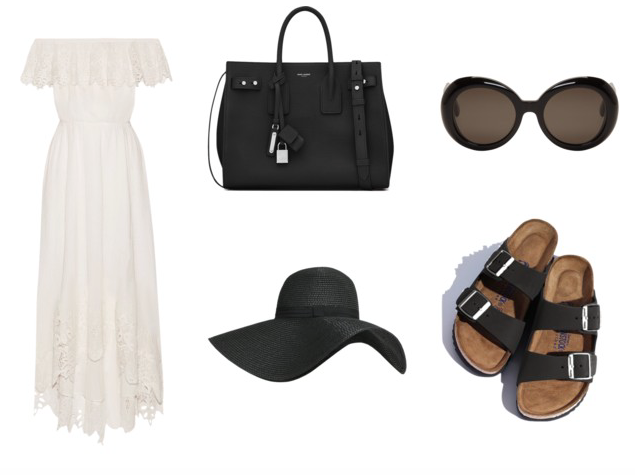 A dip in the pool or a day by the beach is a must for all getaways; having stylish OOTDs for lounging by the water is also a must. With your Arizona Birks, you can look stylish and comfortable at the same time. Pair the Birks with an off shoulder white maxi dress and a straw hat for an effortlessly chic look.
Get the look: White maxi dress, Rachel Zoe, straw floppy hat, Pilot, bag, Saint Laurent, sunglasses, Gentle Monster
Style# 2: Museum Madness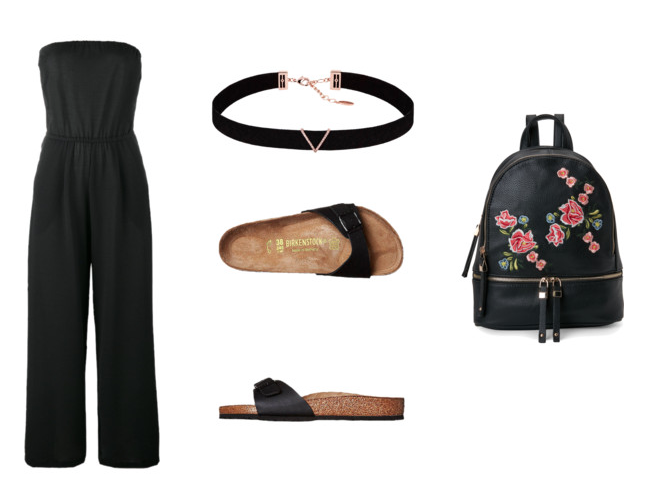 Who says you can't wear chokers in broad daylight? Have a fun yet edgy day at the museum with a black jumpsuit and choker paired with the Madrid birks.
Get the look: Wide-leg jumpsuit, Prism, charm choker in gold, Astrid & Miyu, rose embroidered backpack, Urban Expressions
Style# 3: Daytime Casualty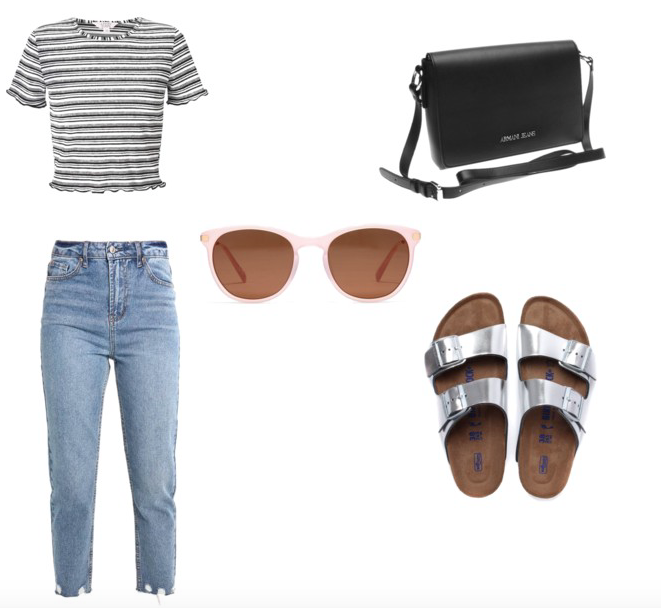 Like Birks, the crop top is known for its comfy and versatile use. Head on over to national parks with a cute crop top paired with your go-to mom jeans and sunglasses. Finish the look with a metallic Arizona that'll surely be a standout.
Get the look: Top, Miss Selfridge, ripped hem mom jeans, Zalando, sunglasses, J. Crew, sling bag, Armani
Style # 4: Of City Escapes and Endless Shopping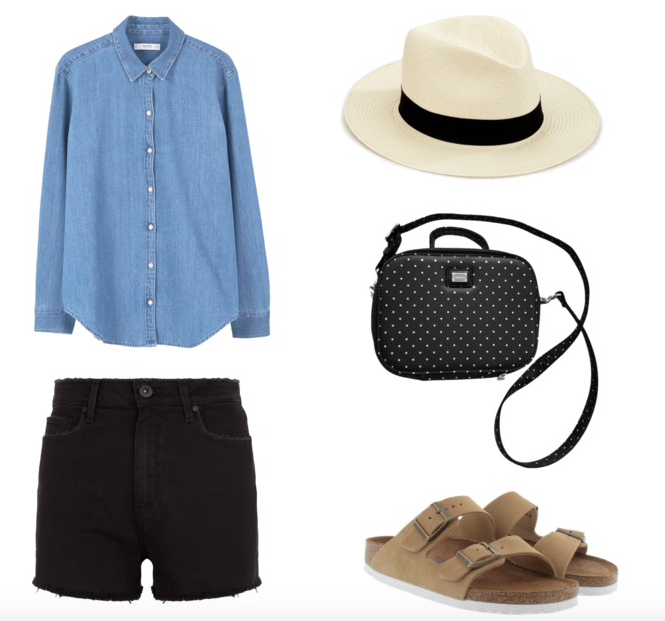 Roaming the fashionable streets of Europe can be hard, especially for those of us not used to a lot of walking. With a pair of comfy Birks, expect to end up even in the most obscure corners of the city without feeling the least bit of pain. That's how comfy these sandals are. Pair the sandals with a denim shirt and shorts to show off that fashionably tourist-y look.
Get the look: Denim shirt, MANGO, high-rise denim shorts, Paige Denim, handbag, DOLCE & GABBANA, straw hat, Rag & Bone
Style # 5: Airport Hustle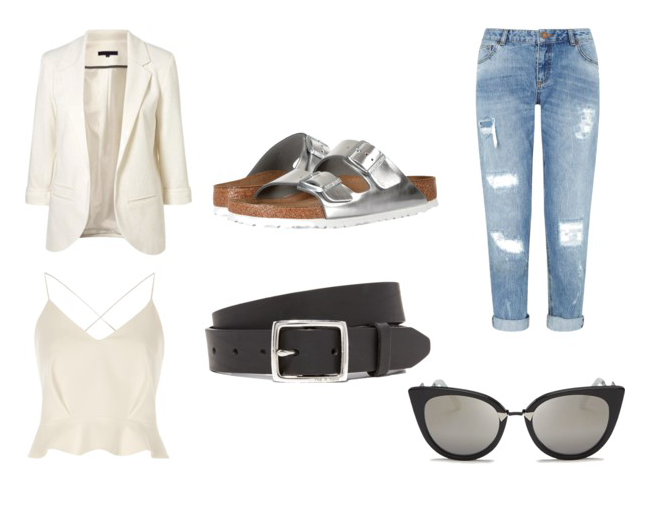 We all know the pains of delayed flights, turbulence and terminal changes. But that's not an excuse for you to not look stylish; with a simple white top and blazer, breeze through immigration without looking like you've just been through an 18-hour flight.
Get the look: Blazer, Groupon, frill cami crop top, River Island, boyfriend jeans, Miss Selfridge, belt, Rag & Bone, cat eye sunglasses, Fendi
What other ways do you wear your Birks? Share it with us below!