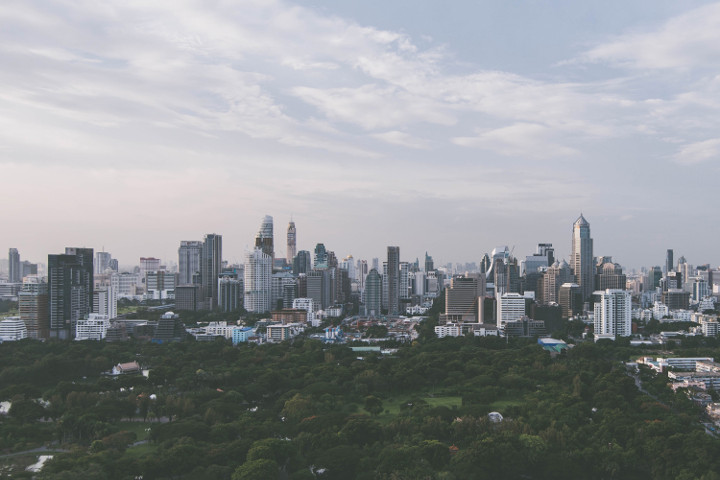 Bangkok is the capital city of Thailand and is home to over 8 million people. The home of the famous energy drink (Red Bull) offers a lot more with its captivating sights and historical landscapes, the reason why it was voted as the world's number one tourist destination in recent years. The contrast of old and new can be seen within the city, as Bangkok is home to many temples and shopping malls. But even with the clashing of centuries, Bangkok stays true to itself: a welcoming city to its multi-cultural visitors.
With its endless alleyways that always seem to lead to shopping stalls, you're bound to spend, and spend on a lot. Worry not, because there are ways to enjoy your vacation in Bangkok without spending a single Baht. There are countless of free things you can do while visiting the land of the free.
1. Thai Dancing at Erawan Shrine
The Erawan Shrine has a fascinating history; located at the Grand Hyatt Erawan Hotel, the shrine was built in 1956 when Astrologers suggested building the shrine to counteract all the bad karma they were experiencing during the construction of the hotel. Because of the auspiciousness of the shrine, no further accidents happened until construction finished. Even after the hotel was demolished, hundreds of people still flock the shrine today to pay their respects and to dance with Thai classical dancers.
2. Ghost Hunting at Sathorn Unique Tower
There's no better way to complete your trip without a little ghost hunting on the side. The term "ghost" symbolizes the skyscraper's sudden halt of construction during the Asian financial crisis in the late '90s that was never finished, and its bizarre (but unproven) history of being a graveyard site before its conception. Although entering the building is not allowed, you can still view the tower from afar that will surely give you chills just by looking at its, uh, towering landscape.
3. Meditate for Free at Wat Mahathat
Meditate at this Buddhist temple which is situated north of the Grand Palace. The Wat Mahathat is known to be the most important out of all the temples in Bangkok as it houses the first Buddhist University in Thailand. You may walk in for their free classes that are given out every day by Monks who live at the temple. Classes are held both in Thai and English languages to accommodate foreigners.
4. An Open Arena Fight Care of MBK Fight Night
Watching a Muay Thai fight is one thing you definitely can't miss. Every Wednesday night, people may come see Muay Thai fighters battling it out in front of spectators at MBK Shopping Centre. Complete with ring girls, announcers and a live commentary, MBK Fight Nights are hugely popular not only to locals but also to tourists who are enthusiasts of the kick boxing game.
5. One on One with the Crocodiles at Wat Chakrawat
By now we know that Bangkok houses thousands of temples, but this one's different. Wat Chakrawat is home not only to monks and novices, but also to three live crocodiles. The half-submerged crocodiles are said to have "eaten" young monks, that's why they are kept behind the temple's curved stupa.
What other free things does Thailand offer? Comment them down below!