With the power of social media and the boom in today's travel, it's quite easy to build up a never-ending bucket list. When it comes to beach parties of mammoth proportion, close come to the Full Moon Party in Thailand. Situated on Koh Phangan, each month to celebrate the full moon, tens of thousands of revelers will indulge to one of the flashiest, messiest and craziest beach parties in existence. Once home to a mix of locals and hippie travelers, The Full Moon Party is now a worldwide and famous event located on Haad Rin Beach.
If you're visiting Thailand, and are heading to its famed islands in the south, you might consider experiencing this event, at least once, even if it is just to cross it off the bucket list. Fortunately, we have contributors who are Full Moon Party pro's, and even some have visited 5 times!
So, rather than just jump into the deep end, let's take a look on how to prepare for and survive The Full Moon Party.
PREPARING FOR THE FULL MOON PARTY
Book Your Accommodation In Advance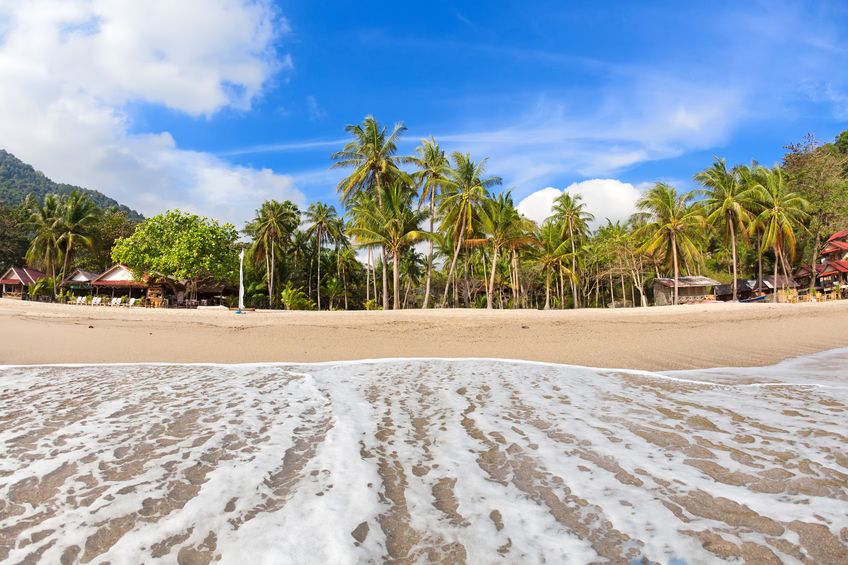 For the FMP, especially nearer to the Haad Rin, some accommodations require a minimum stay and yet still get fully booked. Make sure you have something on arrival, or your location could be in jeopardy.
Stay Out Of Haad Rin If You Want Sleep
Saying that, staying in Haad Rin means you'll be at the forefront of the Full Moon antics. So, if you want to actually sleep some, stay in outer areas not too far away, like in Baan Tai.
Hit The Pre-Parties
As you'll probably hear from fellow travelers, many actually prefer the pre-parties to the FMP. One of these is the Half Moon Party; a rave in the jungle with only a handful of party-goers in comparison to the main event.
Don't Wear Your Best Clothes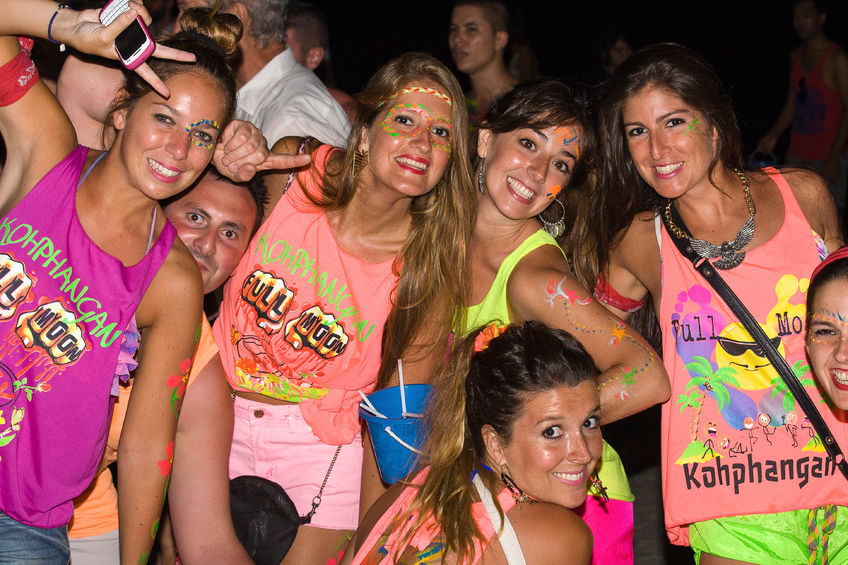 If you've ever seen photos of travelers at the FMP, you'll notice a ton of fluorescent paint on nearly everyone there. This is always the theme, so if you are attending, you will be getting a freshened and colorful glow. It isn't worth ruining your best clothes!
Make Sure You've Got Somewhere To Relax Post Party
If you're a party animal, the FMP celebrations will last a few days and if you need somewhere to hibernate after, make sure you book in advance. We say, post party, head to the other side of  Koh Phangan maybe at Silver Beach or maybe to a neighboring island such as Koh Samui.
Avoid Taking Your Devices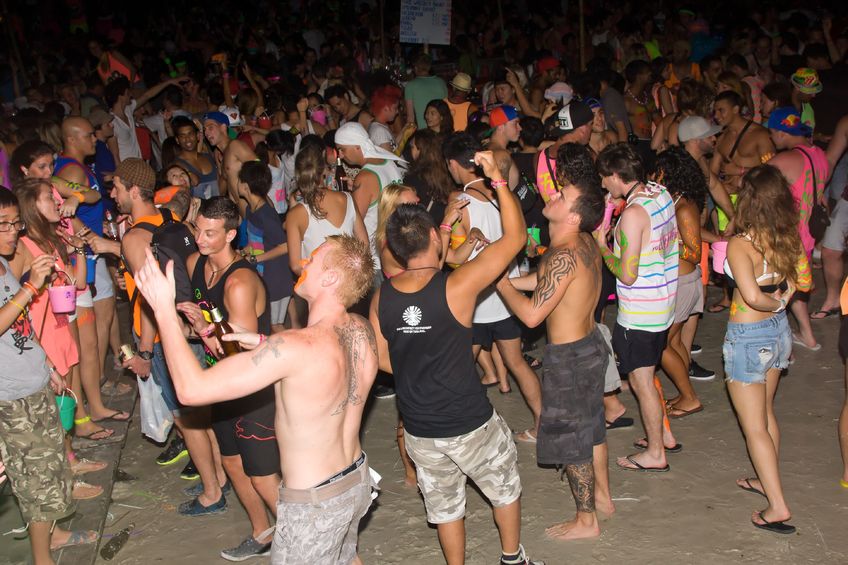 Cherishing your memories are important, but it's more likely you'll loose your camera or smartphone if you do when attending FMP. With most people wearing shorts and bikinis respectively, keep your devices safe becomes an issue.