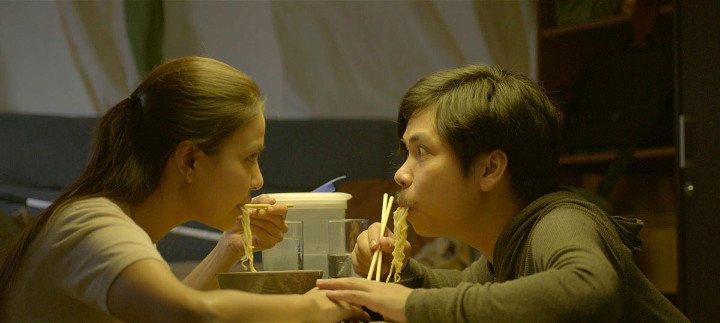 Hokkaido seems like a completely different world from the frequently visited destinations of Japan. It's located northernmost of the region and is the least developed, but it's undoubtedly one of the most beautiful places you could ever visit.
There is peace that cannot be compared with anywhere else. The surrounding lush fields, stunning lakes and enchanting forests are a breath of fresh air to anyone needing to get away from the toxic bustle of city life, and its environment is especially welcoming to lovers of the outdoors.
Hokkaido is also the setting of recent top-grossing indie film "Kita Kita" directed by Sigrid Andrea Bernardo. And with everyone flocking to cinemas to catch the film starring Alessandra de Rossi and Empoy Marquez, this area of Japan has become the newest addition to everyone's travel bucket list.
Here are the 8 locations you can visit to relive the "Kita Kita" kilig and that are so beautiful, you wouldn't believe your eyes that they're real!
Odori Park
Odori Park stands at the center of Sapporo and is a long stretch of greenery where locals and tourists can relax throughout the day. At the easternmost part of the park, you can spot the Sapporo TV Tower, just less than 150 meters tall, which has an observation deck with scenic views of the city. During winter, Odori Park is where the Sapporo Snow Festival takes place.
Susukino Entertainment District
A memorable scene from "Kita Kita" shows Lea, in a heart costume, drinking her sorrows away with a man dressed as a banana. This takes place in a bar along the vibrant Susukino Entertainment District which is packed with restaurants, pubs, shops, pachinko parlors, hotels, love hotels, and more!
Mount Moiwa
Atop Mount Moiwa accessible via cablecar, you'll be treated to a breathtaking 360-degree view of the entire Sapporo City at its observation deck. Here stands the famous "Fortune Bell" — the same bell that Lea rang multiple times through the course of her life.
Otaru Canal
Otaru Canal, where Lea had gone on a leisurely day cruise with Tonyo, attracts tourists primarily because of its nostalgic and peaceful charm. Otaru Canal is a great place to have a scenic afternoon stroll while marveling at the repurposed warehouses.
Take a short walk beyond the area and towards Sakaimachi Street where the Otaru Music Box Museum is located, among plenty of other shops and museums.