Asia remains one of the most-traveled frontiers for backpackers from the western world. And with Hinduism, Taoism, Buddhism originating from this corner of the world, there's plenty of energy to receive, calm to be had, and wonders to marvel at in places of worship such as temples. They, after all, serve as refuge for people finding peace and balance in life.
Temples differ in build and structure but its true essence remains intact; constructed as a haven from the outside word, tourists wouldn't feel estranged while visiting these temples as these structures welcome people from all walks of life. Here are just some of the most beautiful ones in Southeast Asia.
Angkor Wat, Cambodia

One of the most visited religious monument in the world, Cambodia's main attraction and rightly claimed UNESCO Heritage site, we wonder how Angkor Wat didn't make the Seven Wonders of the World final cut. Roam around these 12th century Khmer temples for hours on end. But if you have more time, you'll need about three days to take it all in because of its sheer the size and architectural magnificence.
Wat Rong Khun, Thailand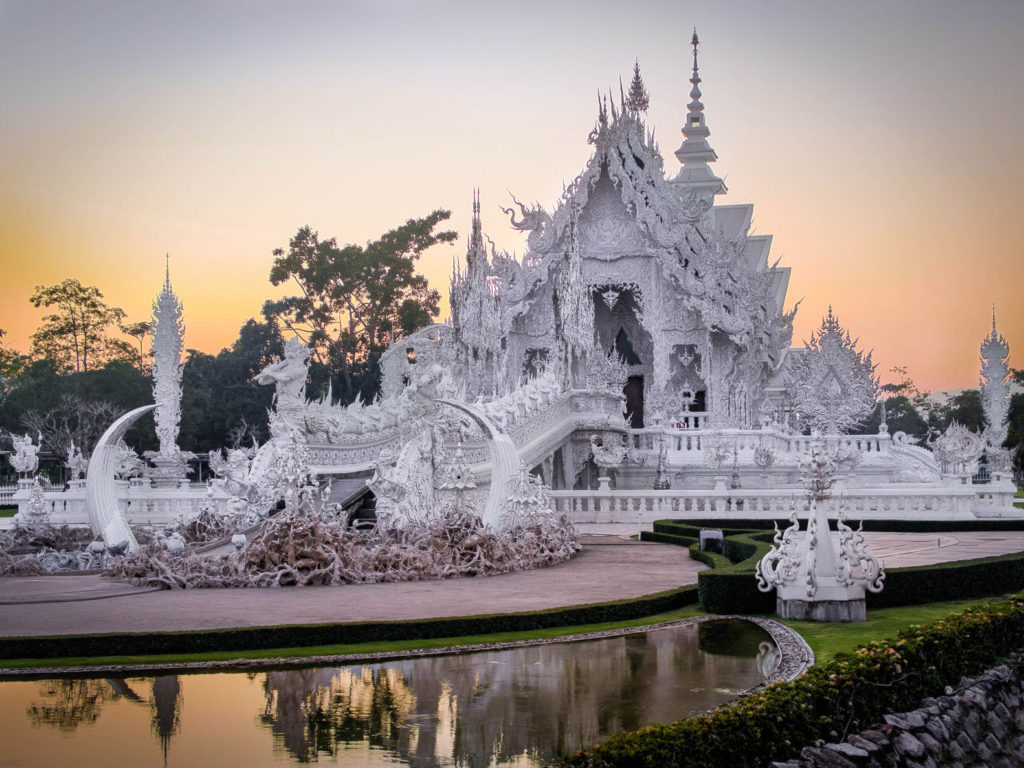 Chiang Rai's Wat Rong Khun, unlike the rest of the items in this list, is actually a recently built structure. More popularly known as the White Temple, this work of art by the local artist Chalermchai Kositpipat who considers it as an offering to Buddha. He started building with his own money when the original temple was crumbling into ruins, and the local government didn't have funds to pursue restoration. Construction is still ongoing and they expect to finish in 2070 but it's open for the public to explore and experience.
Bagan Temples, Myanmar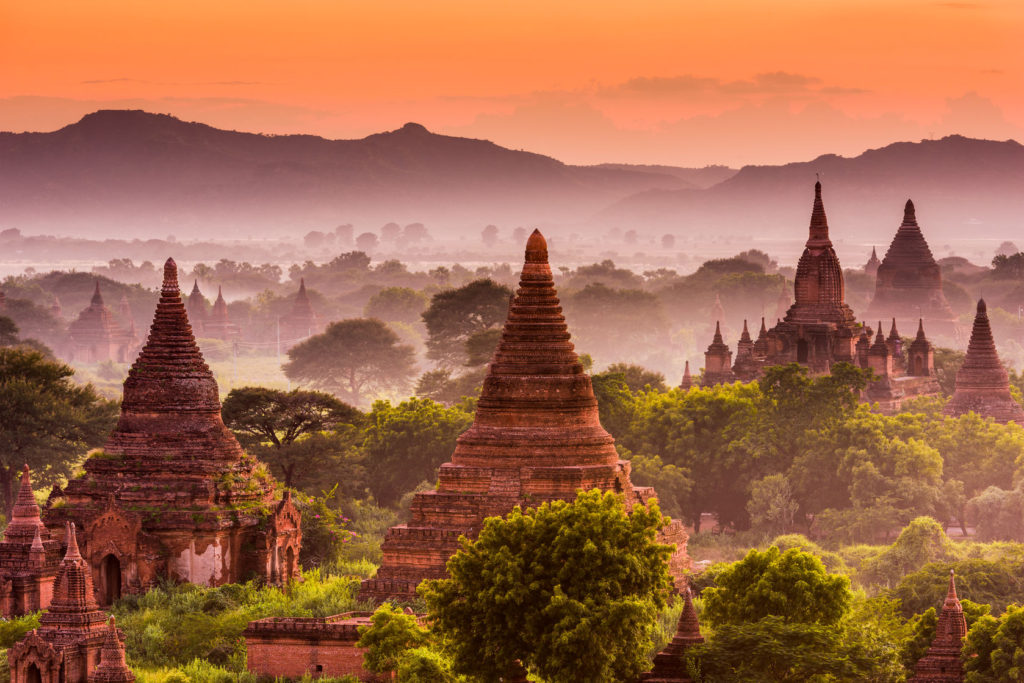 This area in temples in Bagan is one of Southeast Asia's most breathtaking man-made sights. The sheer number of these structures in the plains of this ancient city is astounding — imagine around 2,000 temples, pagodas and monasteries. One great (and faster) way to see these temples is via bicycle or electric motorbike. Take a few days to explore them all, for sunrise, noon or sunset.
Borobudur, Indonesia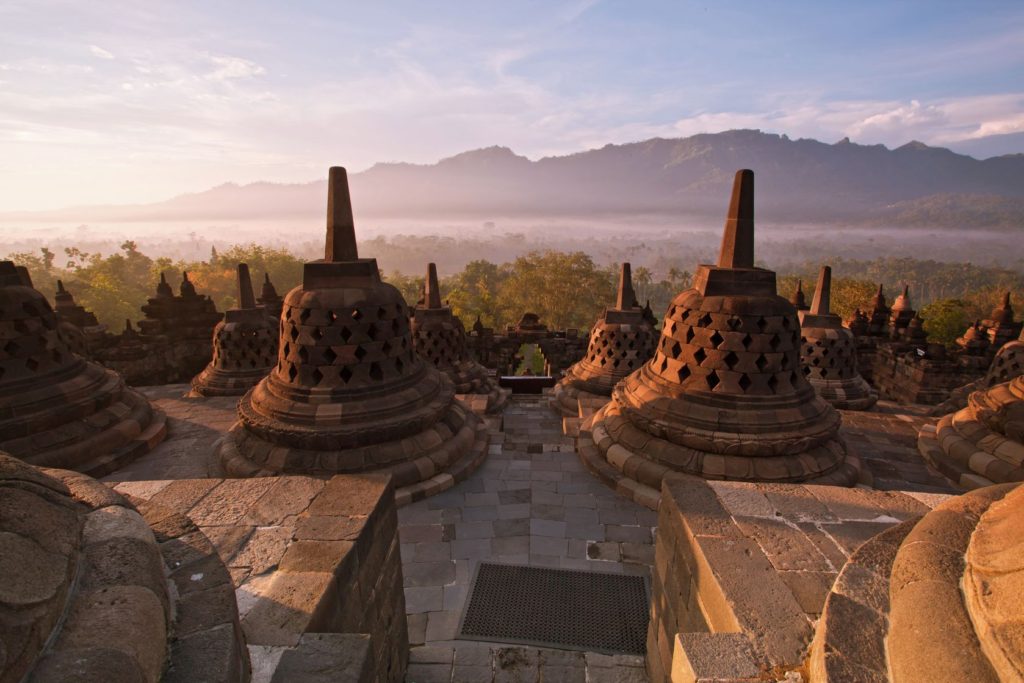 Located in Java, Borobudur is easily the most underrated temple in Asia. Many will know of Angkor Wat and the Taj Mahal, but Borobudur still goes under the radar — except if you follow Ancient Aliens. Built in the 9th century by Mahayana Buddhists, Borobudur is the world's largest Buddhist temple and it features a spectacular collection of over 500 Buddha statues, and the most complete ensemble of Buddhist reliefs in the world at over 2,600.
Sri Mariamman, Singapore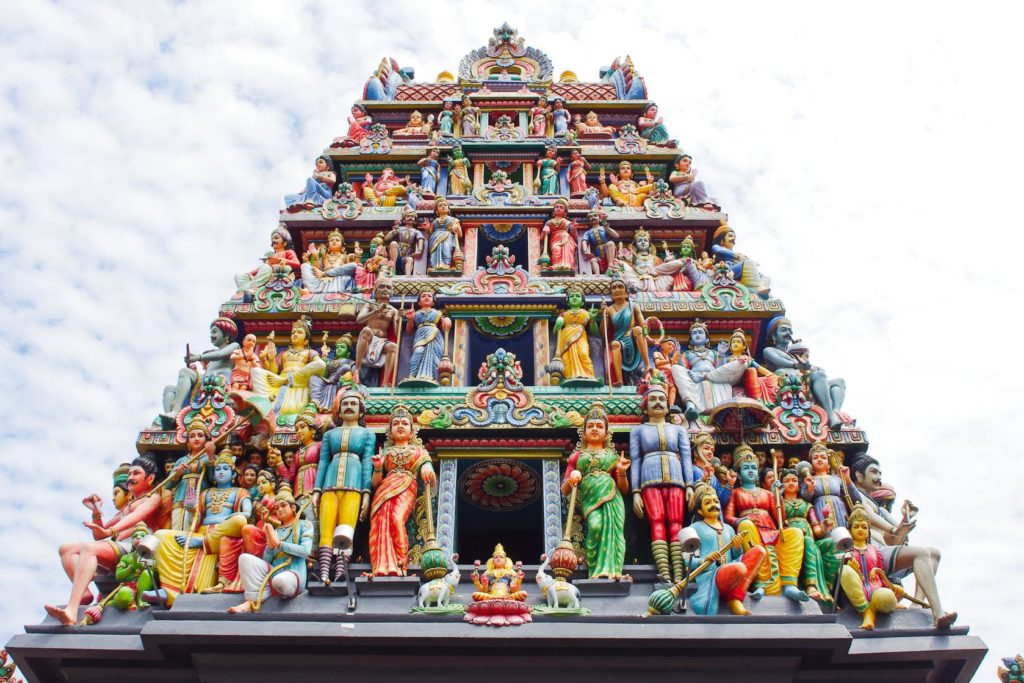 Singapore's oldest Hindu Temple looks like something out of an animated movie. Sri Mariamman is located in the city-state's Chinatown, and it's palette of colorful characters not only provides epic photos for your Instagram (forget any filter) but affords you to make time to just stare at the gods, goddesses and mythical creatures in front of you.
Are you planning a temple run? Share this list with your travel buddies!