Sometimes, a staycation with the barkada is just all you need to veer away from weekday stress. But a typical staycation can be boring, so why not choose places with unique amenities? Below are some of the best places you can book for your August weekends — trust us, you and your friends will love these:
Weekend 1: The Cabin Resorts, Baliuag, Bulacan
ELCOR Compound, Pinagbarilan, Baliuag, Bulacan
Karaoke nights with friends are the best. But if you're tired of going to the same crowded karaoke hubs every now and then, how about going somewhere chill where you can have the place all to yourselves? The Cabin Resorts in Baliuag, Bulacan can be your private paradise tucked away in a place surrounded by lush greenery and steady waters. Aside from taking advantage of their unli-karaoke, you can spend your time doing water activities like swimming and kayaking in front of your humble abode. Package also comes with free beers and/or food, so you know it's going to be a long night!
You can check the rates here.
Weekend 2: Casa de Sol, Tagaytay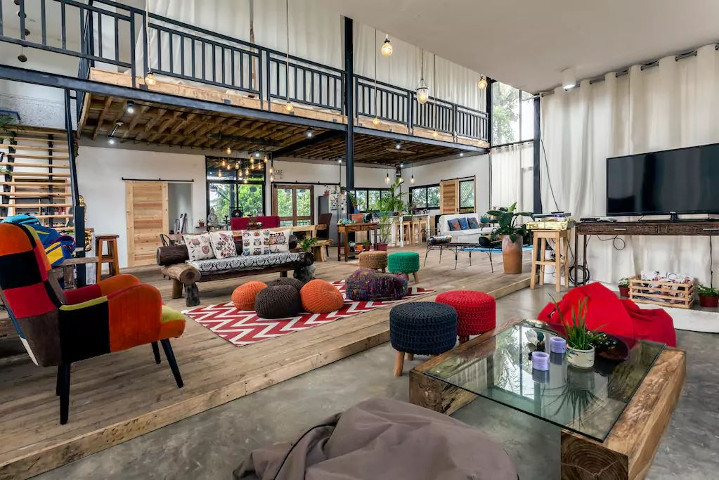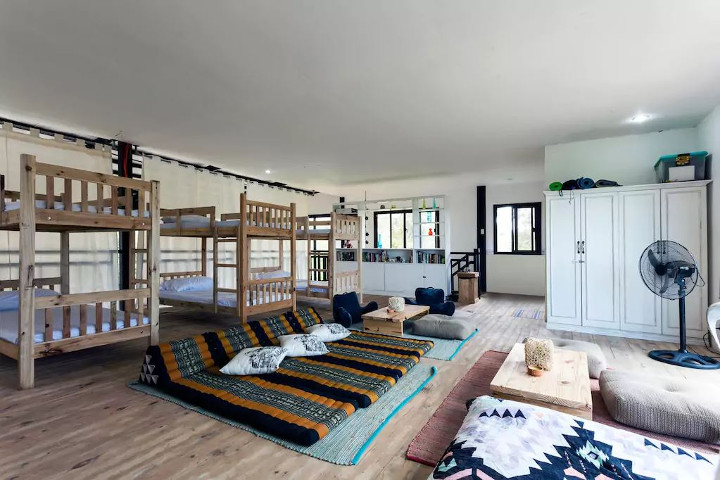 If you're looking for a spacious place for a mini high school reunion or a chill one for a friend's despedida, then look no further than Casa de Sol in Amadeuz, Tagaytay. The place's rustic interiors give a Bohemian vibe; every corner is IG-worthy — like it's a place taken out of Pinterest. They offer unique amenities for fun-loving barkada like the Bali-inspired pool for those who want to take a dip or complete grilling gear if you plan to have a barbecue or roast marshmallows. They even let you borrow from their guitar collection to complete your inuman session!
For events and parties, they also have a garden you can book separately. View this listing here.
Weekend 3: Laresio Lakeside Resort and Spa, Laguna
This hot spring resort is a perfect mix of both the chill and extreme. If you're in the mood to seek some thrill, they offer new and exciting activities like cliff diving, vine swinging, kayaking, land zip lining — all guaranteed to get your blood pumping! For those who just want to have a quiet time, you can fish in the lake, relax in a Jacuzzi or read a good book while lying in the rattan hammock by the cabana. There's also a swing where you can sit while listening to good music.
Choose from their different packages here.
Weekend 4: Boathouse in Puerto Galera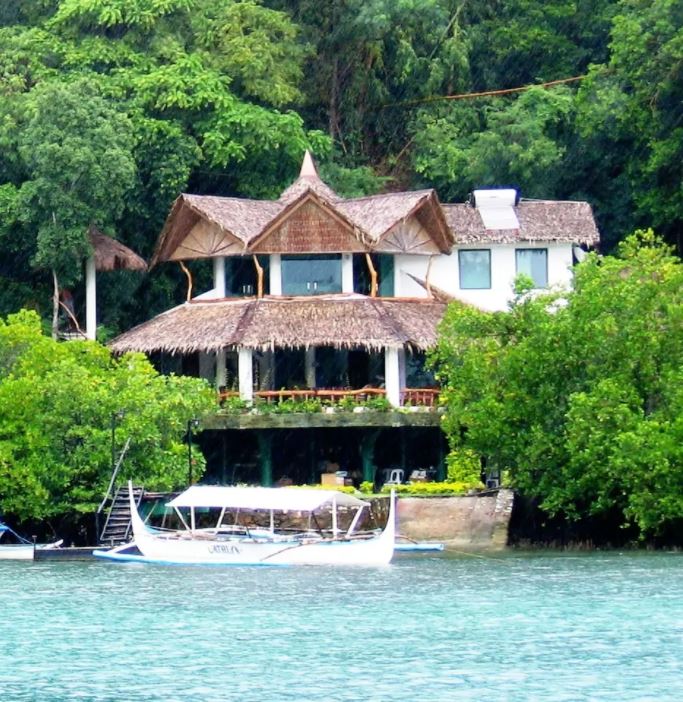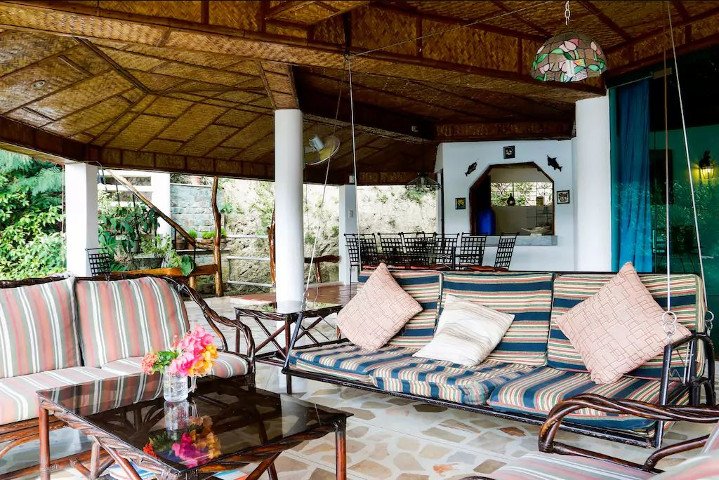 Waking up to the heavenly view of nature is a perfect way to cap off the month, so why not rent this boathouse with your friends and do just that? Nestled in the edge of Puerto Galera bay, it's the perfect spot for those who love watching the sun rise and set. This quirky boathouse can be your hideout with friends after a day's worth of adventure. Kayaks and yachts are also available for rent, as well as other modes of transportation around Galera, so it's a complete package on its own. All you have to do is chill!
Book your stay here.
Got more recommendations? Tell us below!