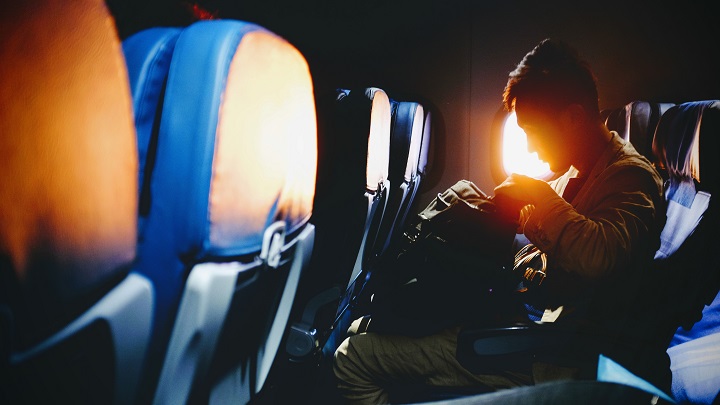 For travelers on a budget, travel insurance is usually optional — except of course when it's required, like for a trip to the EU. The reality is, travelers usually feel like it's an extra expense, and the decision process usually ends up at "chances are, I won't use it anyway," or, "it's a short trip. What can happen?" Now, to make a more informed choice, here's all you need to know about travel insurance and choosing the plan for you.
What does travel insurance usually cover?
The breadth and depth of coverage depends on the policy you choose but generally, it covers the following:
Medical Expenses — Should you get into an accident or a sudden illness, it will cover your medical expenses.
Lost or Stolen Possessions — Say, you get robbed, your travel insurance can cover the losses.
Personal Liability — If you caused an injury due to an accident or damage to someone's property, your policy can cover it for you.
Missed Departure — Should your flight get delayed for more than eight hours, your additional accommodation expenses can be covered by your insurance.
Recovery of Travel Expenses — If you suddenly need to cut your trip short because of an emergency, the remaining unused accommodation expenses and fares can be reimbursed.
How much will it cost?
It's not really as expensive as one might think. Policies start at PHP70 for domestic trips and USD8 for international trips. Travel insurance for a month-long trip to the EU will cost you about USD75 or a little less than PHP4,000. This policy cost will cover the required USD50,000 medical expense and personal accident coverage and the following (actual cost and benefits/coverage via FPG Insurance):
Personal Accident
$50,000
Personal Accident (for child from 4 weeks to 17 years or person above 70 years  old)
$25,000
Medical Treatment / Expenses
Up to $50,000
First Medical Assistance
Up to $500
Emergency Dental Care
Up to $200 (deductible $60)
Medical Evacuation and Repatriation
Actual Expense (subject to a maximum limit of $50,000)
Return of a family member traveling with the Insured
Actual Expense
Repatriation of Mortal Remains
Actual Expense (subject to a maximum limit of $50,000)
Escort of Dependent Child
Actual Expense
Compassionate Visit
Travel Cost plus $100/day, maximum of $1,000
Trip Cancellation
Up to $2,000 (deductible $30)
Trip Curtailment
Up to $2,000 (deductible $30)
Delayed Departure
Up to $200
Missed Connecting Flight
Up to $200
Flight Diversion
Up to $200
Luggage Delay
Up to $100
Compensation for in-flight loss, robbery or destruction  of checked-in luggage
Up to $1,000, subject to a limit of $150 for any item (deductible $30)
Loss of Travel Documents
Up to $300
Loss of Personal Money
25% of loss amount (maximum of $200 limit)
Hijack Cover
$100/per day (maximum of $1,000)
Car Rental Protection
Up to $4,000
Accidental Burial Assistance
$500
Personal Liability
Up to $30,000
Other Assistance
Delivery of Medicines
Covered
Relay of urgent messages
Covered
Long distance medical information service
Covered
Medical Referral
Covered
Connection Services
Covered
Location and forwarding of luggage and personal effect
Covered
Should you get travel insurance?
There's really nothing like having peace of mind when you travel. But for those who are remain unconvinced, it also really depends on where you're going, who you're traveling with, and how long you'll be away — even the number of connecting flights you're going to take. It's always better to be prepared for emergencies, especially when traveling with family, or if you're about to undertake the adventure of a lifetime (even if it's just a domestic trip).Should you get insurance?
What's more is that getting insurance is now as convenient as booking flights and accommodations. Top insurance companies like FPG Insurance and AXA Assistance let you buy your policy online. FPG Insurance even offers a three-step online purchase program, letting you get your policy in as short as five minutes.
Are you going to get insured for your next trip? Tell us in the comments!