For animal-loving travelers, it goes without saying that some of the highlights of your trips include meeting a new furry friend or having a face-to-face encounter with some amazing wildlife. Why not take your travels up a notch by visiting destinations where you can have more of aww-filled moments? Here are some perfect spots for your next trip:
Giraffe Manor
Nairobi, Kenya
This exclusive boutique hotel is one of the most iconic buildings in Nairobi. Aside from its extraordinary appeal, the most fascinating thing about this place is the resident herd of Rothschild giraffe who roam the property. The giraffes are nurtured within the 140 acres of indigenous forest. The long-legged animals are known to greet the hotel's thrilled guests every morning as they pop their heads into the windows in search for treats.
The historic English country house is run as if there's a house party with dinner served at a long table, followed by drinks by the fire overlooking verdant green gardens. Giraffe Manor only has 10 luxury en-suite rooms, each with their own distinct personality.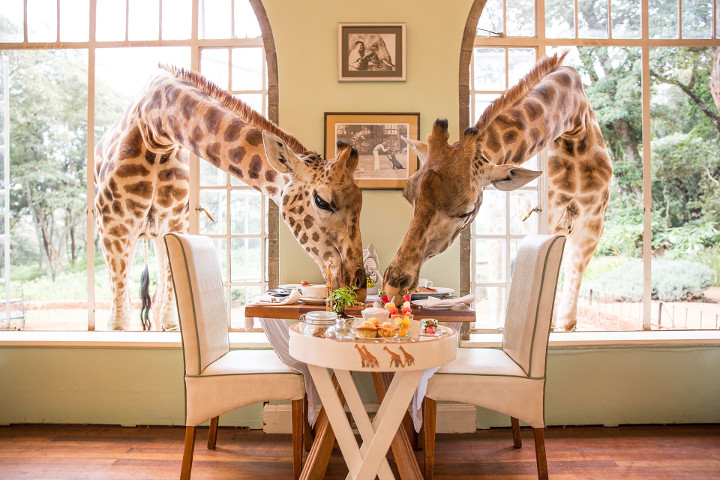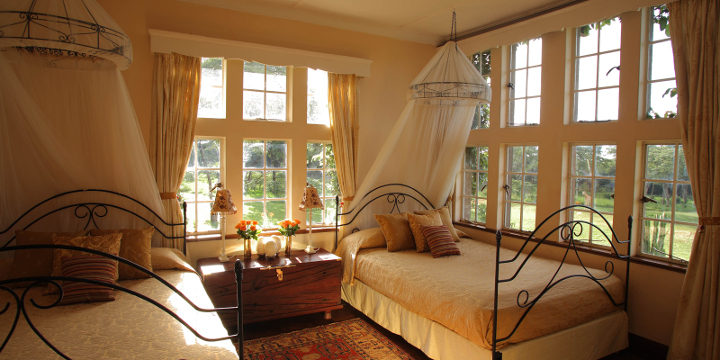 Sanctuary Makanyane Luxury Safari Lodge
South Africa
This charming lodge allows its guests to have a memorable safari adventure. It's located in a peaceful forest area on the banks of the beautiful Marico River with only eight exclusive suites (it only offers accommodation for a maximum of 16 people). Each suite has large windows and sun decks to give its guests the feeling of being one with nature.
Makanyane Safari Lodge offers different activities, too. You can go for a ride in one of their open-vehicles, have a delectable dinner out in the bush, let yourself be pampered with a relaxing massage, observe the animals in their own territory, or spend a night out in the open while you listen to the sounds of nocturnal animals.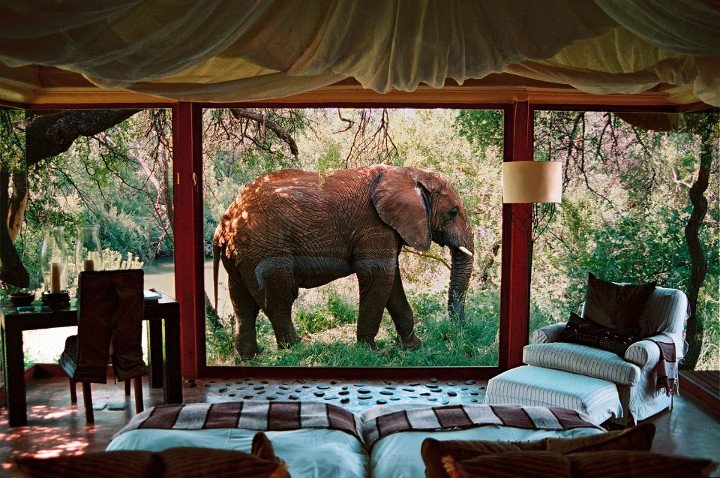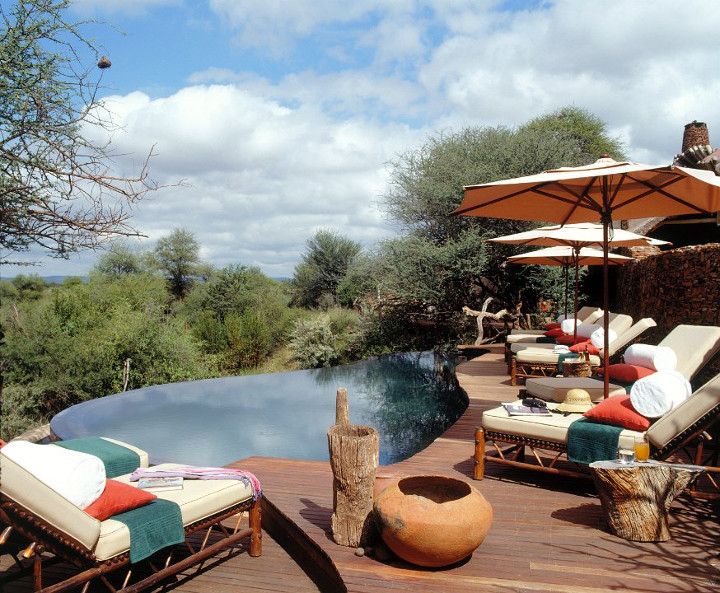 The Manta Resort
Pemba Island, Tanzania
If you're a fan of unusual hotels and sea creatures, then the Mantra Resort is the perfect place to go. Its private floating room four meters below the surface is surrounded by panes of glass where you can watch coral reef fish and sometimes even shyer underwater visitors. At night, they turn on underwater spotlights and it attracts other reef inhabitants, too. According to their website, octopus and even Spanish dancers have been seen attaching themselves to the glass panes. Don't worry, though, it's complete with a lounge area and bathroom facility so you don't need to leave your home away from home.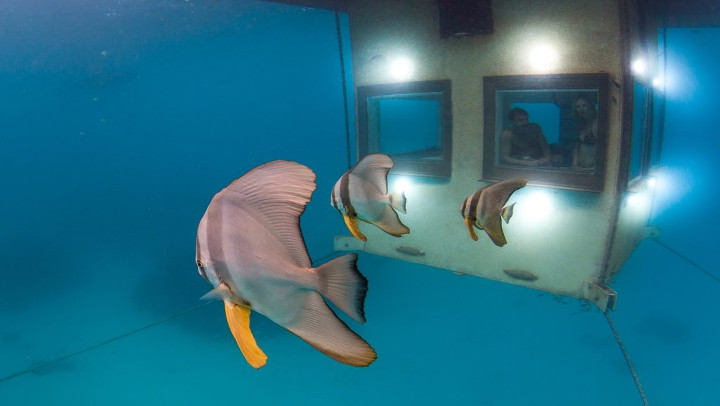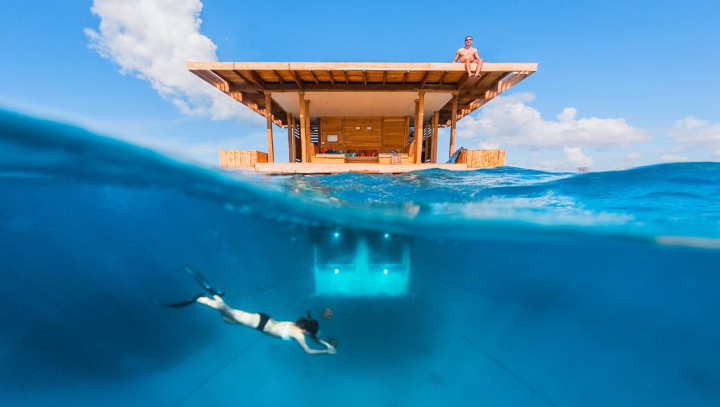 Half Moon
Montego Bay, Jamaica
This spectacular resort has tennis courts, a spa, an 18-hole golf course, and three swimming pools (aside from over 50 private pools found across the property). But one of the most exciting things to do here is their thrilling Turf and Surf Experience. This activity allows adults and children over 10 years old to swim with the horses. The ride lasts for about 1 hour and 45 minutes ($120 per person) and it's definitely one for the books!
There are different types of rooms and suites you can choose from (they also have villas perfect for families or friends seeking more privacy and seclusion) but each one is close to all the resort's facilities and within walking distance to the sea.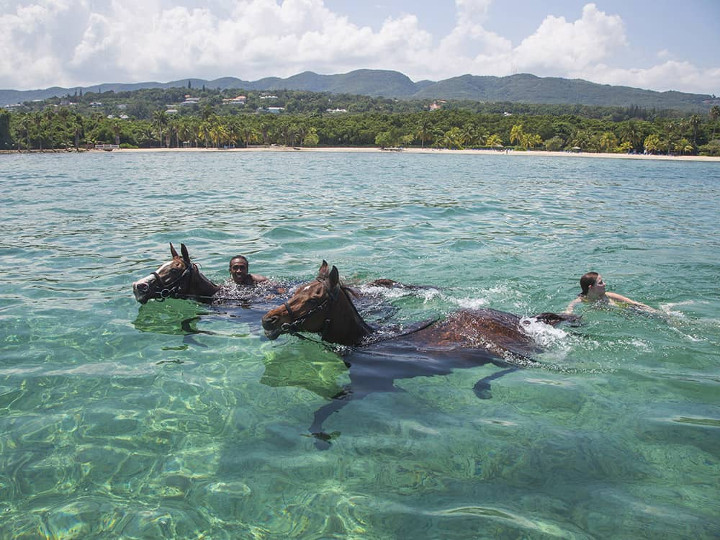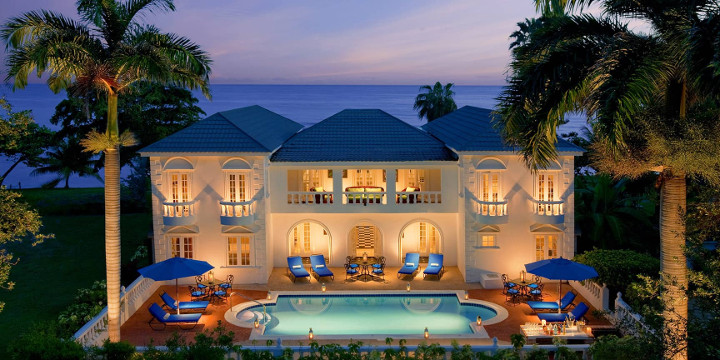 Tortuga Lodge
Costa Rica
Going to Tortuga Lodge is an adventure in itself as it can only be reached via a small plane or boat (but don't worry as there's still WiFi!). Go during the nesting season of turtles (July to October) and you'll experience standing just a few feet from a 300-pound Green Seat Turtle while she lays about 100 eggs. They also offer guided wildlife boat trips where you can see three species of monkeys, river otters, and three-toed sloths.
The vibe here is laid back with a touch of rustic elegance. Tortura Lodge only has 27 rooms and while they don't have air conditioning or television, at least you can appreciate the natural sounds of the tropical rain forest and just be one with nature.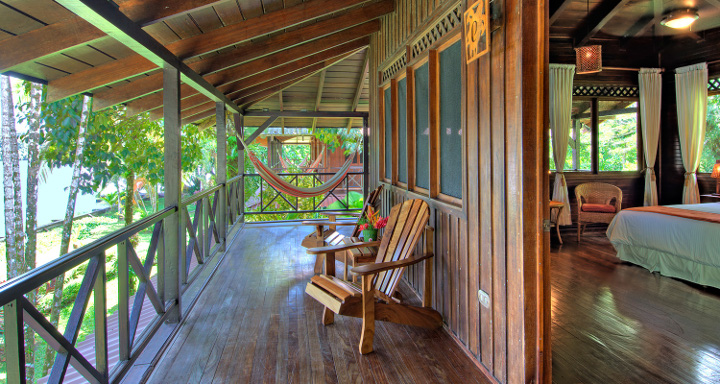 Have something to add to the list? Let us know in the comments below!