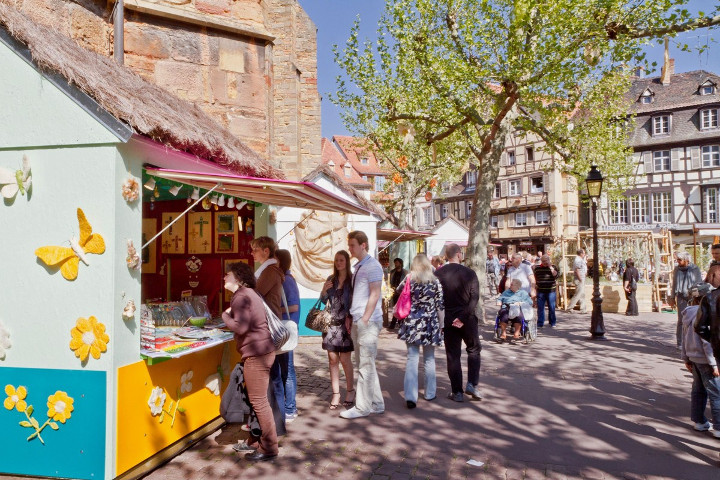 29 March – 15 April
Place des Dominicains
Take a detour to France's wine country and make a stop at Colmar, a charming town that looks straight out of a fairytale. Surrounding Église des Dominicains, a 14th-century church, is the Easter Market, where dozens and dozens of exhibitors put authentic Alsatian products to the forefront of the event.
Must-try: A popular Easter delicacy in Colmar is the lamala, a traditional cake that comes in the shape of a lamb.
Nuremberg, Germany