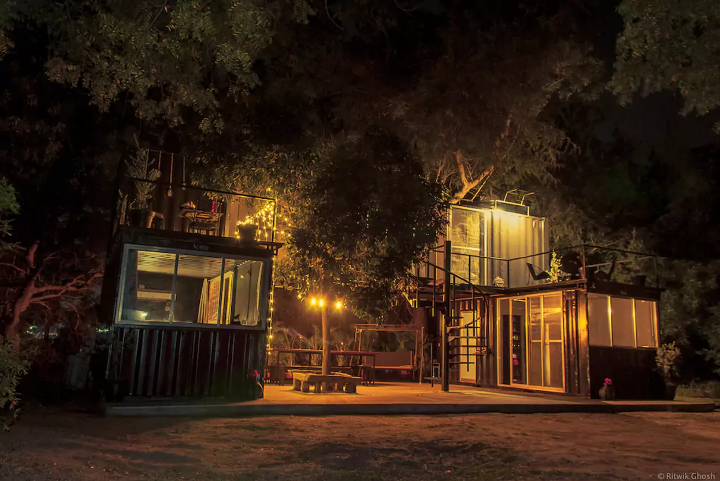 PHP1,829 | 2 Guests | Book Here
Amenities: Air conditioning, kitchen, washer, parking
Nestled in nature's embrace, this Pinterest-worthy guest house built out of recycled shipping containers is secluded from the hustle and bustle of Tamil Nadu. Its modern-industrial design sets an interesting contrast against its verdant background during the day and emanates a strangely warm and comforting vibe in the evening. As it's situated in a riding school, you may request for a horseback riding session while you're there.
This sunny spot in Udaipur