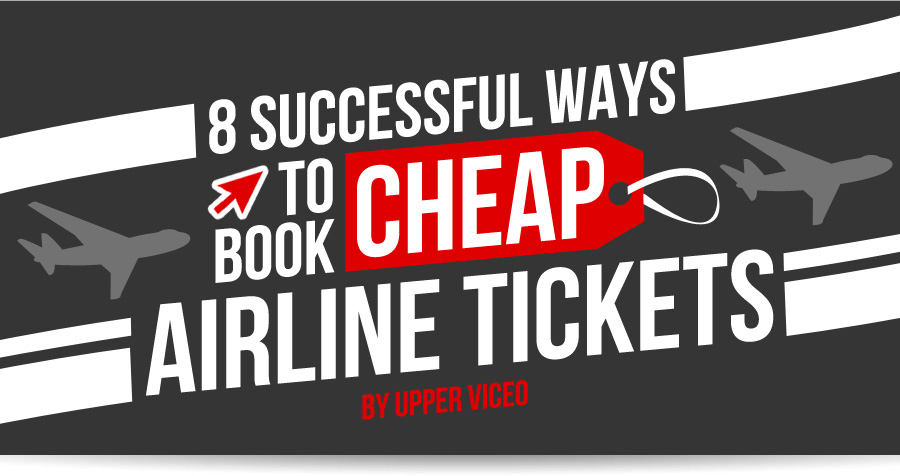 It's time to fly out of the city so gather up your pals and map out your adventures. Because we understand the need to pinch the pennies (because really, who doesn't?), we've listed down eight insider tips on how to book your airline tickets for cheap!
Arranging your flights six to eight weeks ahead of your scheduled flight is usually the most reasonably priced. Many attest that booking way ahead of time is commonly a huge mistake travelers do, however sometimes, it does not always work that way. Most of our local low cost airlines offer dirt-cheap seat sale promos six months to a year in advance, and when these happen, book whilst the iron is hot!
Sign up for alerts and following airlines' social media accounts such as Twitter, Facebook and Instagram accounts. Join their frequent flyer programs for exclusive deals.
We all know how worked up airline sites can get the minute they post their promos. So one tip to save your sanity, instead of going hysterical on your 87th click of the refresh button only to get a hung up site again, take a nap and book at two in the morning when all have dozed out of frustration. Getting a little bit anxious on missing that cheap flight? Phone up their customer support team and arrange your bookings through them.
It is important to know that booking flights on a Tuesday and Wednesday are most economical while Fridays and Saturdays usually cost an arm and a leg.
This means you'll get up at two in the morning—or you do not sleep at all. At these moments, you will appreciate long haul flights for longer forty winks! The next cheaper flights are during or after lunch time. Seeking out the most inexpensive flight out, try booking the last flight out for the day. A red-eye flight the next day may be a lot cheaper but also do consider that it may require another night in a hotel which more or less sum up to more expenses.
When checking out a number of sites, make sure to clear your cache and cookies all the time as old prices may occasionally be displayed in lieu of the new ones.
These include in-flight meals, insurance, toiletry packs, extra baggage allowance, or onboard Wi-Fi services. When flying short distances, you may opt to take a light snack before flying or sneak in some munchies.
Be wise when it comes to booking your flights. Mix and match airlines. You may want to consider taking connecting flights than choosing direct ones. It would make a huge difference if you know your rights as an air passenger.
This article was originally published on 8List.ph.