If driving to Bataan or Vigan is too far for you, this quaint resort in the heart of Laiya, Batangas, will give you a similar experience. Just a two-hour drive from the Metro, Casa Laiya deviates from the usual beach resorts with water activities and typical accommodations you'll find in the area. Instead, it's a haven that brings guests back in time with its unique Filipino-Spanish rooms.
Casa Laiya Resort
Nestled in one of the go-to spots for beach getaways in Batangas, Casa Laiya Resort is a one-hectare property that's the perfect place to unwind and forget about the so-called "real world".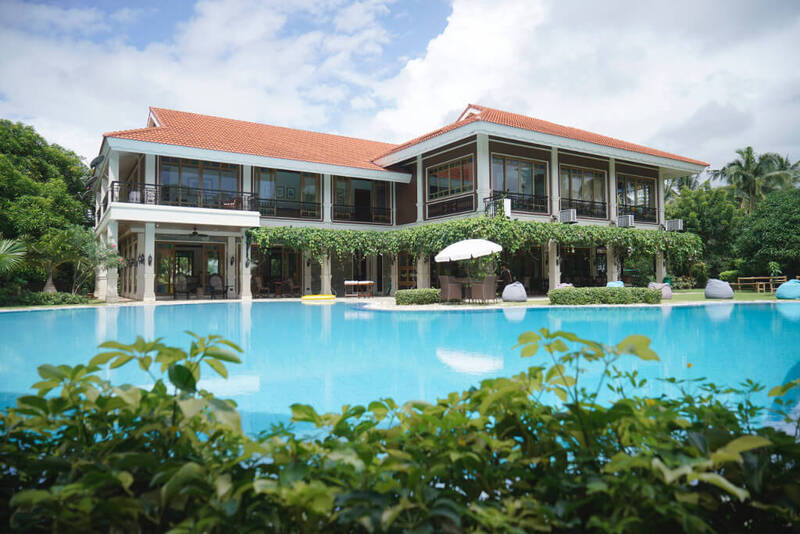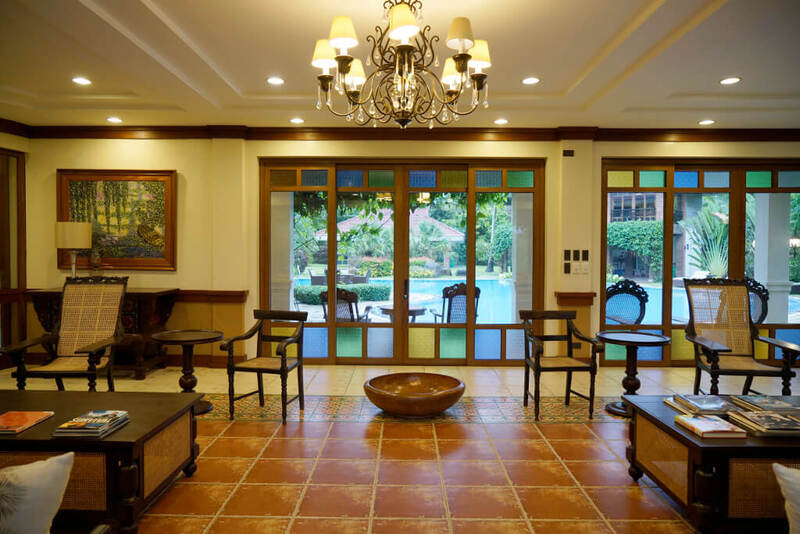 Originally a vacation home for its owners, Casa Liaya is a hidden sanctuary in Batangas, with its Filipino-Spanish-style rooms. The resort boasts a main building with all its rooms and a restaurant, a stunning 300-square meter pool, a man-made lagoon, and a chapel.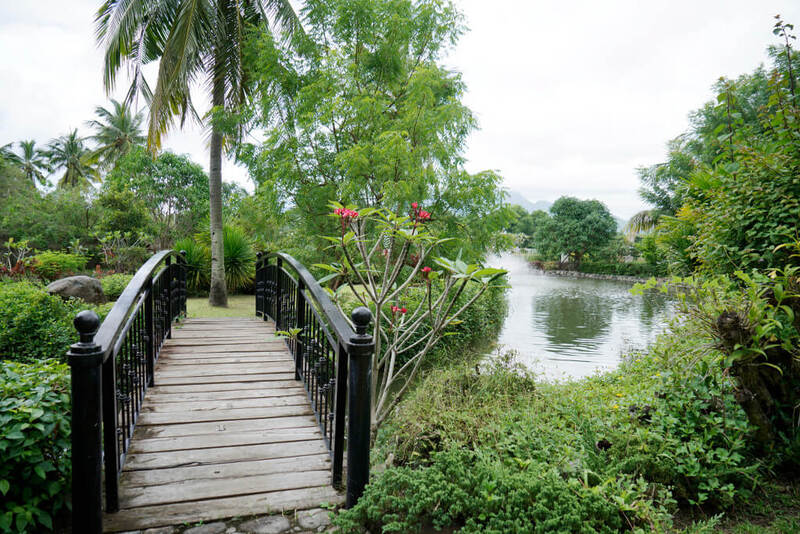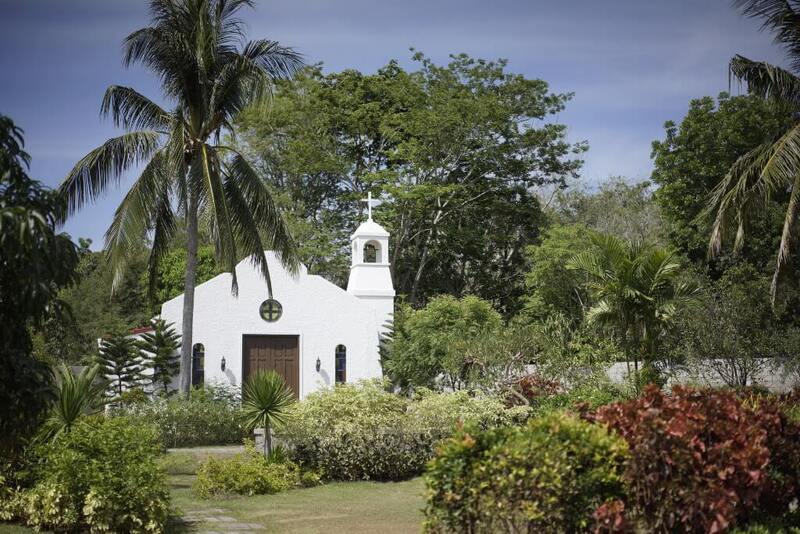 Found around the resort are paintings of National Artist nominee, Manuel Rodriguez Sr., who is the grandfather of one of the owners and builders of the resort. He is also known as the Father of Philippine Printmaking.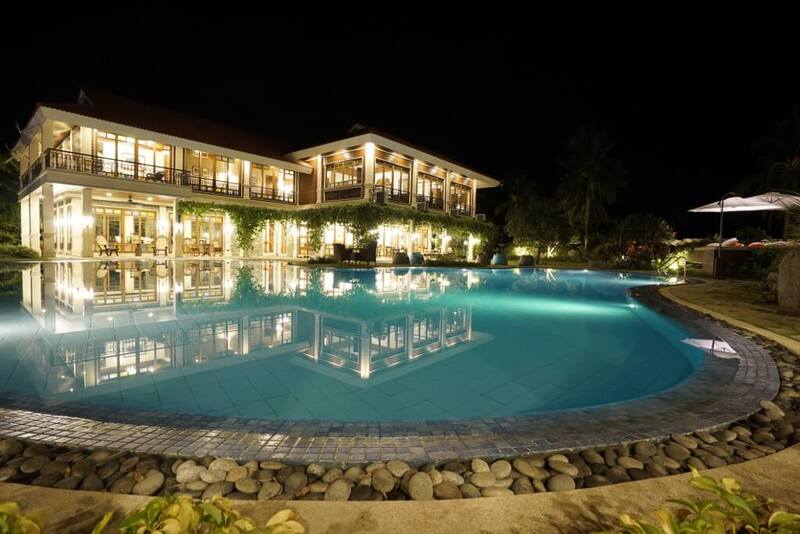 Since it's located in a coastal area, the 300-square meter swimming pool in the resort has saltwater. Should you want to explore outside this relaxing sanctuary to get some sun, the beach is just five minutes away. Guests can make arrangements for fishing, kayaking, paddle boarding, and snorkeling.
Casa Laiya's seven rooms are all named after characters from Jose Rizal's Noli Me Tangere and El Filibusterismo:
Maria Clara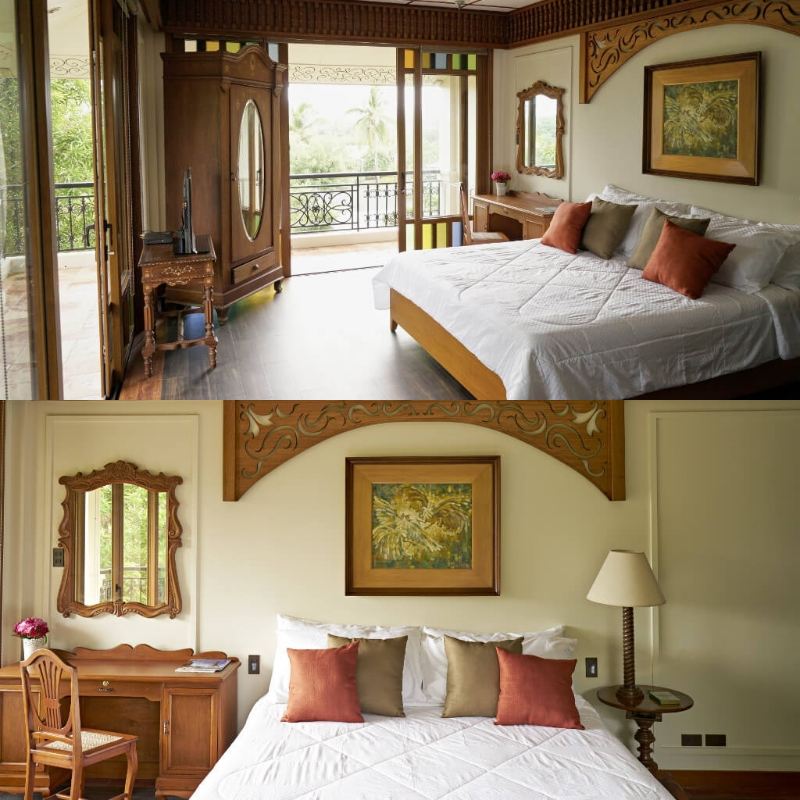 The Maria Clara is a corner suite with an anteroom and wrap-around balcony with a view of the resort's pool, chapel, cabana, Lagoon Pond, and Mt. Hugom. It has various hand-crafted wooden accents and a king-sized bet for two.
Rate: P10,000 per night.
Elias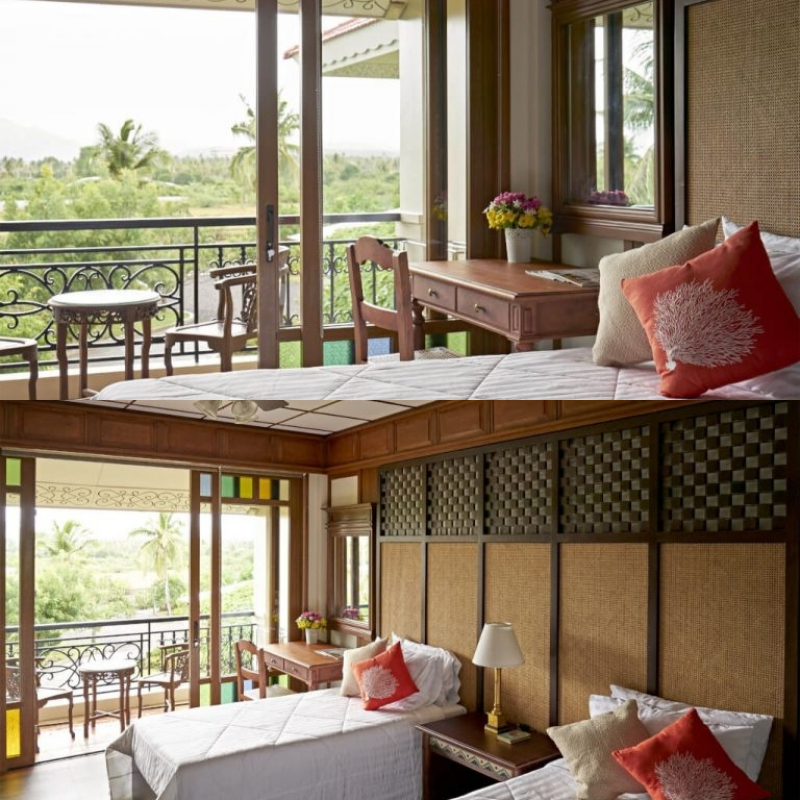 Elias offers a stunning view of the resort's man-made lagoon, Mt. Hugom. It has two twin beds and an accent wall featuring an artisanal wood-checkered frame panel with rattan cane matting.
Rate: P8,000 per night.
Kabesang Tales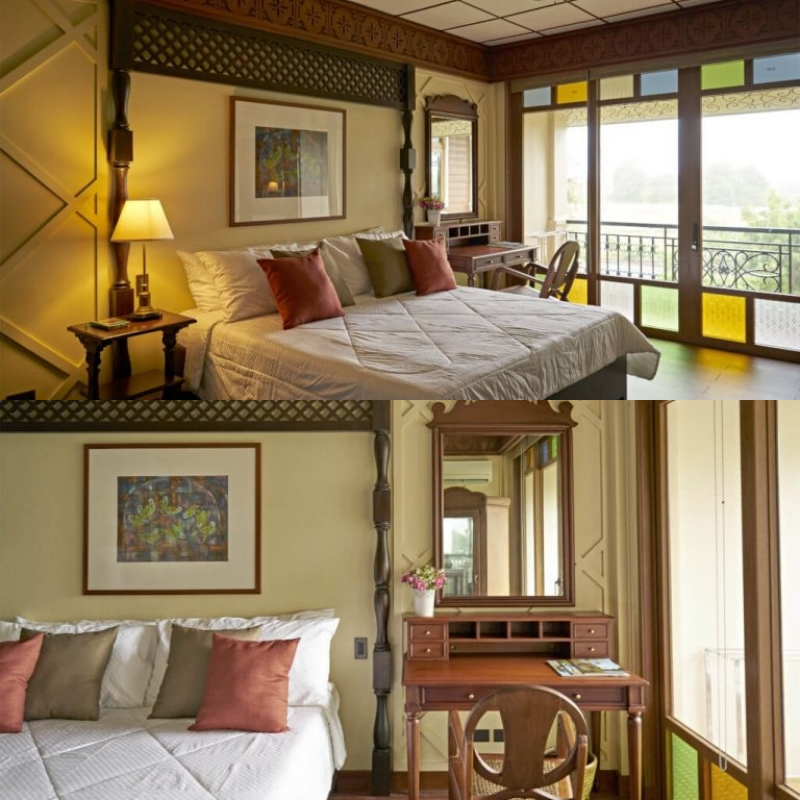 Kabesang Tales has a king-sized bed with views of the Lagoon Pond and Mt. Hugom right from its balcony. The room features a custom-made headboard with diamond patterns that are held by thick balusters.
Rate: P8,000 per night.
Josephine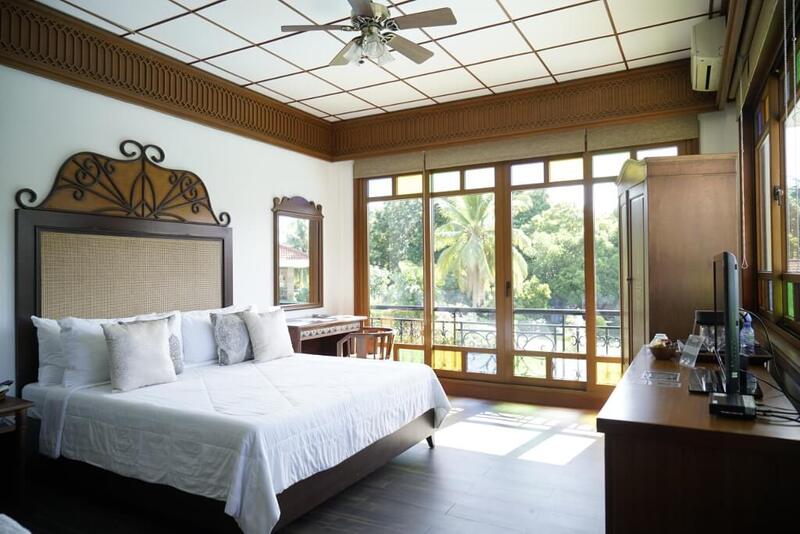 Named after Jose Rizal's real-life lover, Josephine Bracken, this room has a king-sized bed, views of the pool and chapel, as well as a hand-crafted wooden headboard.
Rate: P9,000 per night.
Padre Florentino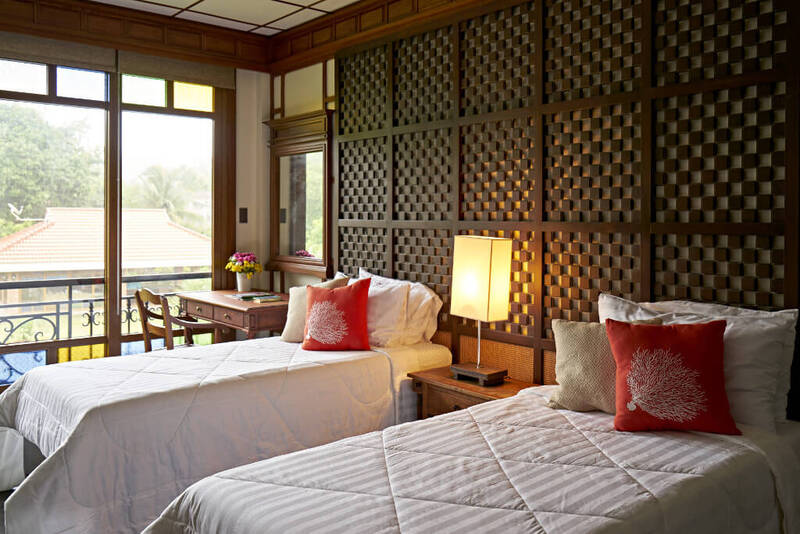 Offering a view of the pool and chapel, Padre Florentino will make you appreciate detailed woodwork. It has two twin beds and a gorgeous floor-to-ceiling backdrop, featuring criss-cross wooden panels and woven rattan.
Rate: P8,000 per night.
Kapitan Tiago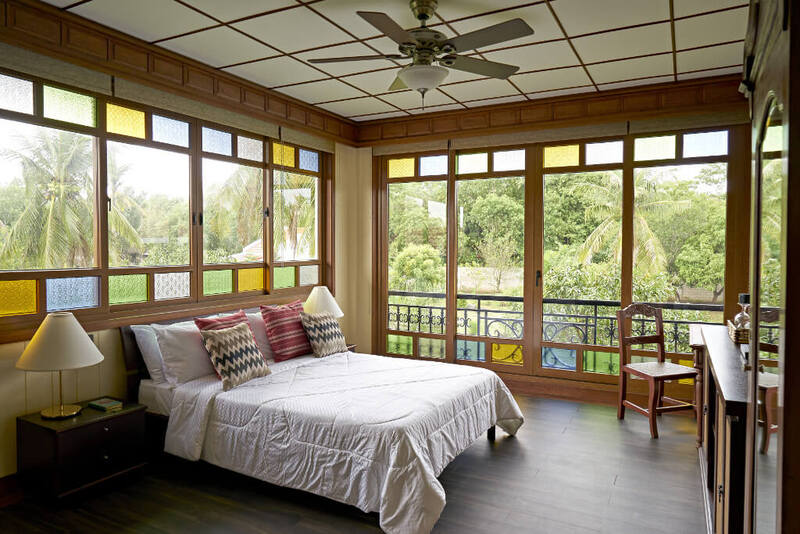 If you ever dreamed of having your own hacienda, or at least a view of it, you have to book a stay at Kapitan Tiago. Surrounded by glass windows, this bedroom on the end of the resort's left-wing offers views of the vast coconut plantation from your room, as well as views of the chapel and pool.
Rate: P8000 per night.
Ibarra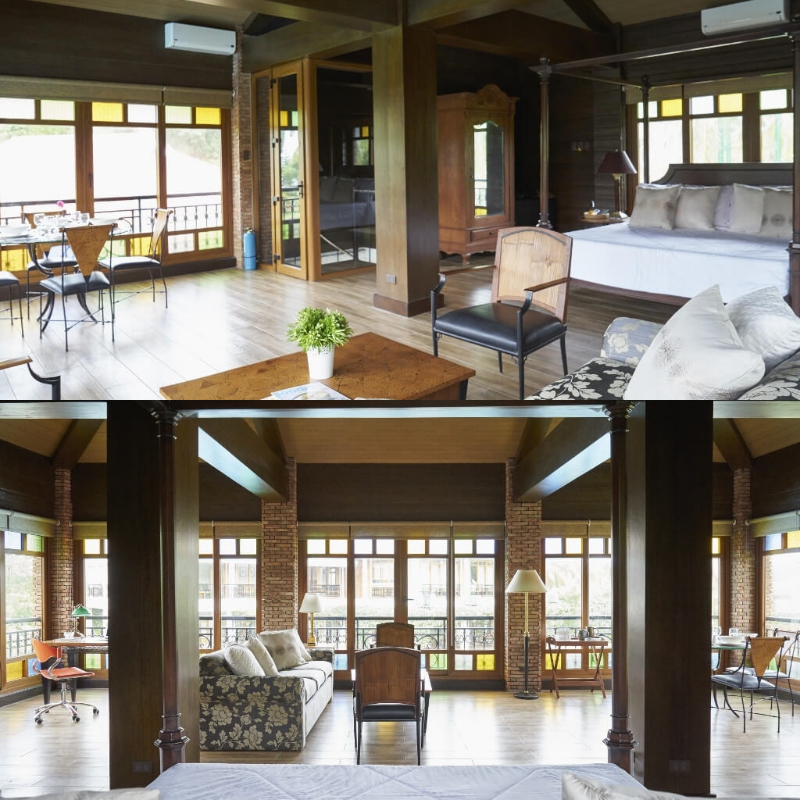 Covering 45 square meters, Ibarra is Casa Laiya's biggest stay. The spacious room comes with a four-poster king-sized bed, lanai bar with sofa bed, writing table, and a four-seater dining set. It also offers a 180-degree view of the main house, chapel, cabana, and lagoon.
Rate: P13,500 per night.
Casa Laiya is located at Barangay Laiya Ibabao, San Juan, Batangas.
For more information and bookings, visit their official website. 
Tags: batangas, Casa Laiya, Laiya