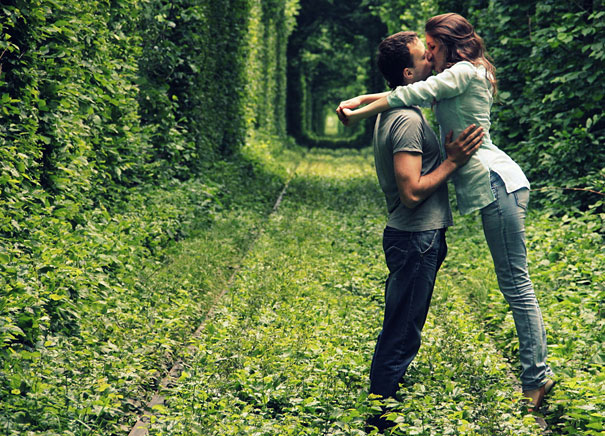 Imagine walking through a forest like Alice in Wonderland, only that it's greener, more appealing and is actually a train passageway.
This picturesque tunnel in Ukraine is popular among couple tourists, as its dreamy view of green arches give off a romantic vibe that will make you feel like you're in a film. A private industrial train, which provides woods to a factory in the village of Orzhiv, usually takes this three to five kilometer route, so you're tucked away from the crowded area.
If you're looking for a romantic place to pop the question, it's the perfect spot to make her say, "Yes!" and feel like a princess. There is actually a tourist legend here that if you ride through the tunnel with your special someone, your wishes will come true.
Located seven kilometers away from Klevan, the best time to visit the Tunnel of Love is from May to October, when you can see the place in its full green. Book for a private tour here.
Neuschwanstein Castle
Where: Bavaria, Germany