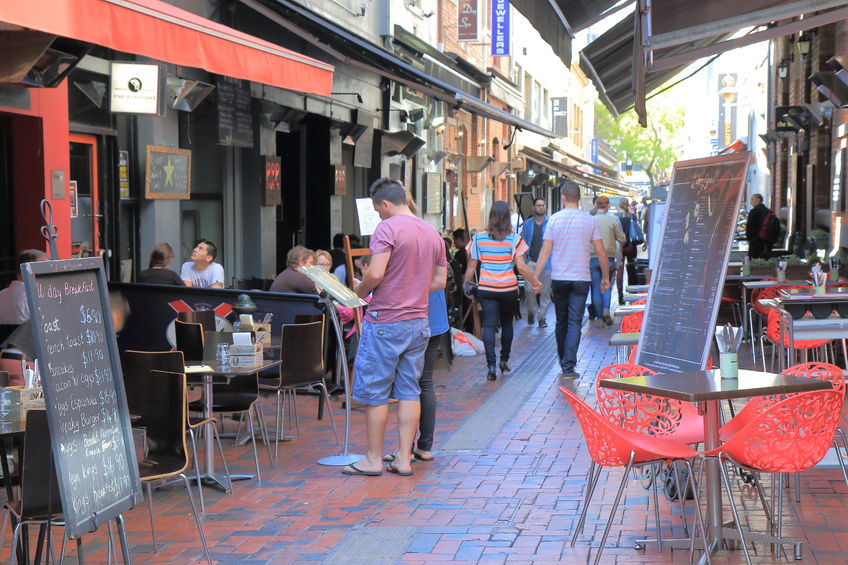 Hardware Lane stands out as Melbourne's most popular laneway for dining out. Sandwiched in between Bourke and Lonsdale Street, Hardware Lane has a flurry of different cuisines on offer including Italian, Mexican, Australian and Asian flavors. Soft spoken yet insistent hosts will attempt to lure you, as they represent their respective venues and restaurants That of course, is all part of the experience and it's better to embrace the vibrant atmosphere than to deny it.
The setting is charming, with candles to light up the table setting, signage of all shapes and sizes, and buildings over a century old still standing firm.
If you want to try Kangaroo meat, and one of Melbourne's newest high rated restaurants on Trip Advisor, Grill Steak Seafood. If you love a constant upbeat vibe with modern, Italian and Mediterranean cuisine, head to Max Restaurant. If you love fresh, sustainable and nothing short of outstanding seafood, head over to Claypots Barborossa.
Degraves Street