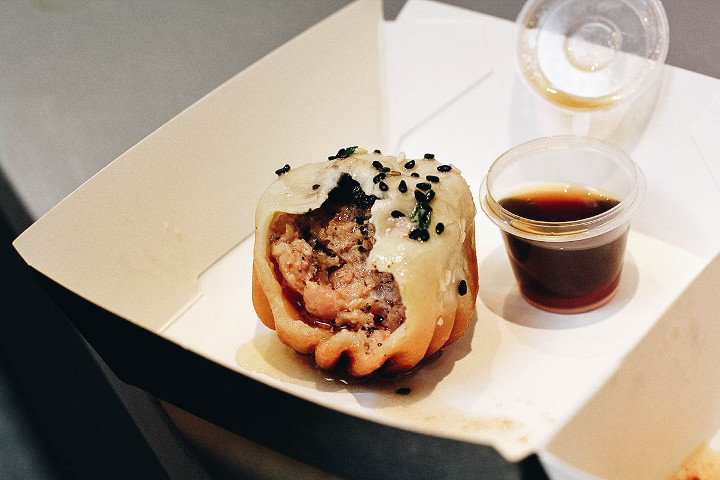 48 Lock Road, Tsim Sha Tsui | Open daily from 9am to 10pm
Imagine your favorite xiao long bao on steroids in terms of size and soup content, merged with the texture of Gyoza that's crusty at the bottom and soft everywhere else. Drooling yet? Let Cheung Hing Kee satiate that craving with their pan-fried buns.
Their short menu consists just of three flavors for the buns and three kinds of soup. If you must only get one, try the Pan Fried Buns with Black Truffle.
Hop Yik Tai
Tags: food & drink