The more difficult a place to get to is, the more it seems worthwhile pursuing. For adventure-seekers, waterfalls that are challenging to get to or hardly visited by tourists hold a certain allure.
Pinipisakan Falls in San Jorge, Samar province (not to be confused with a smaller waterfall with the same name in Las Navas, Northern Samar) is one of the most beautiful remote waterfalls I've come across in the Philippines.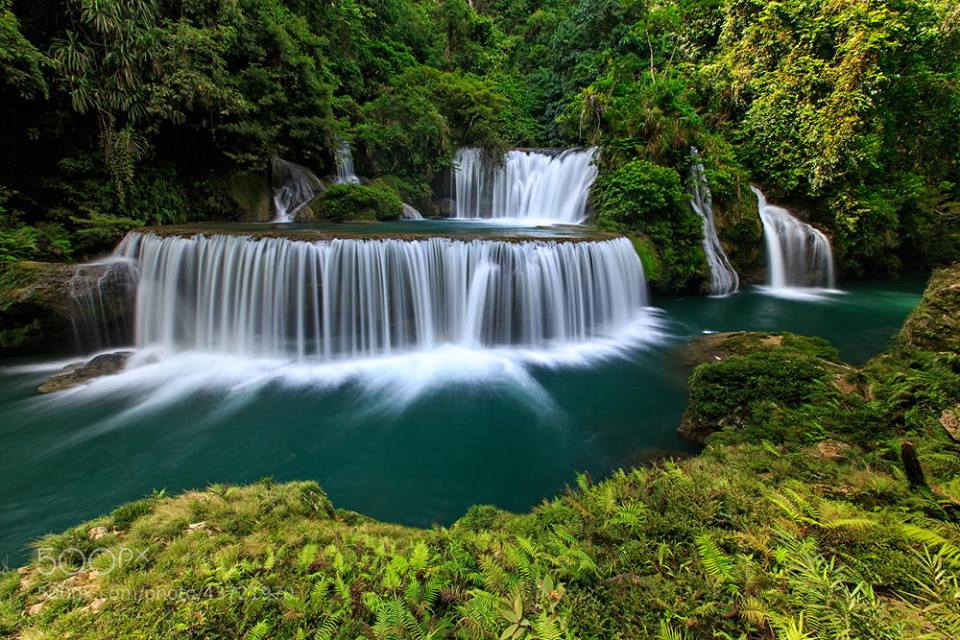 This four-tiered waterfall cascades down from a cave in the forest deep in the jungles of Samar. Largely, untouched, the lush surrounding landscape and dramatic cascades have a magical fairy-tale like quality. Wild ferns and orchids bloom from the mossy rock formations near the cascades which spill down in impressive formations from the mountain.