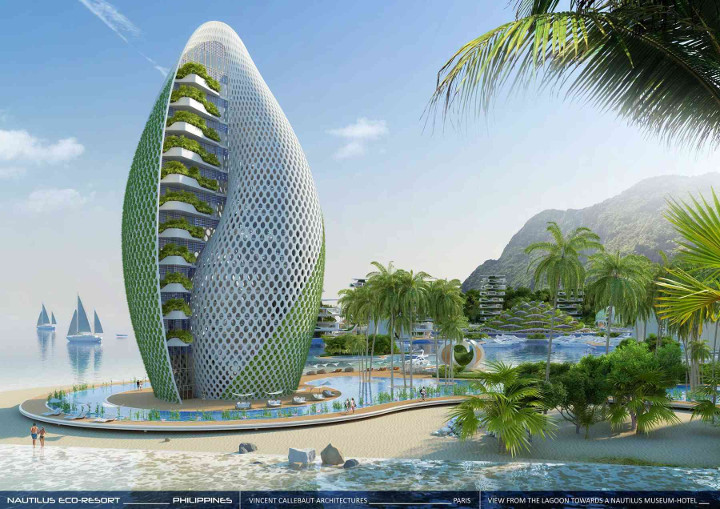 The Callebaut-designed resort aims to achieve a symbiosis, where ecotourism would fund the work of in-house environmental scientists, while guests and residents would learn from or at least be exposed to the scientific knowledge that will be generated in the laboratories.
In a press release, Vincent Callebaut Architectures wants people to "discover the world without distorting it; revitalize ecosystems instead of impoverishing and polluting them. Actively participate in the restoration of cultural heritage."
While the resort is purely a concept for now, we'd choose this over that proposed theme park.
You can check out more of the project here.
Got anything to add to this story? Tell us in the comments!