Tagged as Taiwan's "Niagra Falls," Shifen Waterfall is the island's largest curtain waterfall at 40 meters wide with a 20-meter drop to the rocks below. If you're lucky enough to visit on a sunny day, the waterfall might treat you to a bright rainbow. About a 30-minute walk from the old town of Shifen, it's the perfect place to cap off your day trip.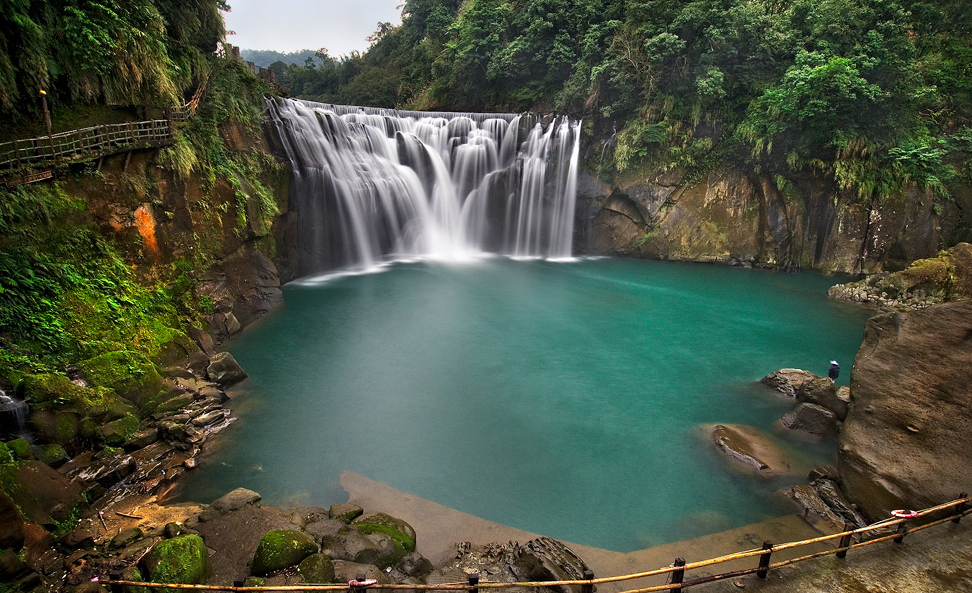 Where: No. 10, Gankeng, Pingxi District, New Taipei City
How to get there: Take the Taiwan Tourist Shuttle (795, Muzha Pingxi Route to Shifen) until its final stop at the Shifen Visitor Center. The park is a 10-minute walk away.
Wanggu Waterfall Trail