"Sea Candles," "Ice Cream Rock," "Princess' Head" — these are just some of the world's most peculiar geological formations that you will find in Yehliu Geopark. But, perhaps, this 1700-meter cape's most famous attraction is the "Queen's Head" hoodoo, a spire of rock that resembles a queen holding her head up high. Every year, around the lunar month of May, a procession is held to commemorate the discovery of a carved statue of the Chinese sea goddess Mazu in a Yehliu sea cave.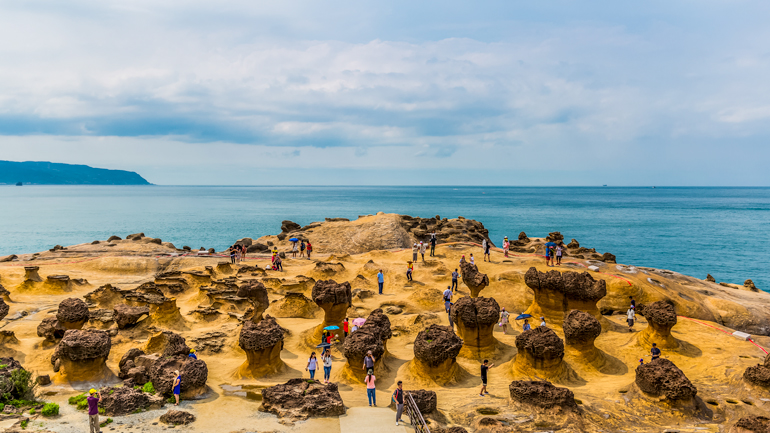 Where: No. 167-1, Gangdong Road, Wanli District, New Taipei City
How to get there: Take the Taiwan Tourist Shuttle (862, Crown Northern Coastline Route) and alight at the Yehliu Geopark stop
Want to add this to your Taipei itinerary? Share it now and tag your travel buddies!