Saint Joseph's Resthouse (Sagada)
Accommodations cost PHP3,500/night for 8 pax
Everyone wants to experience Sagada after watching the Filipino rom-com film, "That Thing Called Tadhana". Because of the popularity of the movie and the place itself, Saint Joseph's Resthouse also became a go-to hotel for travelers. Aside from it being affordable, it is also situated on a hilltop where one can enjoy the cool breeze while marveling at the wonderful view. Here's a great perk: if you sleep in any of the cottages, you also get to give a helping hand as all the proceeds from the rooms are donated to social projects led by the Episcopal Diocese of Northern Philippines (EDNP). Cool, right?
Puerto Galera Villa (Puerto Galera, Oriental Mindoro)
Accommodations cost PHP6,106/night for 8 pax
Located on the mountain of Sto. Nino, this particular villa has 4 bedrooms, 3 bathrooms, 4 beds, a pool, and a remarkable view of the Puerto Galera Bay. The villa has a "private service family" who can assist the needs of those who will rent the place: cooking, laundry services, massage, tours, trips to the beach with private banca boat, and many more. This is because the villa is near Tukuran falls, diving spots, a hiking trail, and golf course. You can even ride a carabao through the rivers and fields. Expect to have a fun-filled outing if you plan to go to Puerto Galera.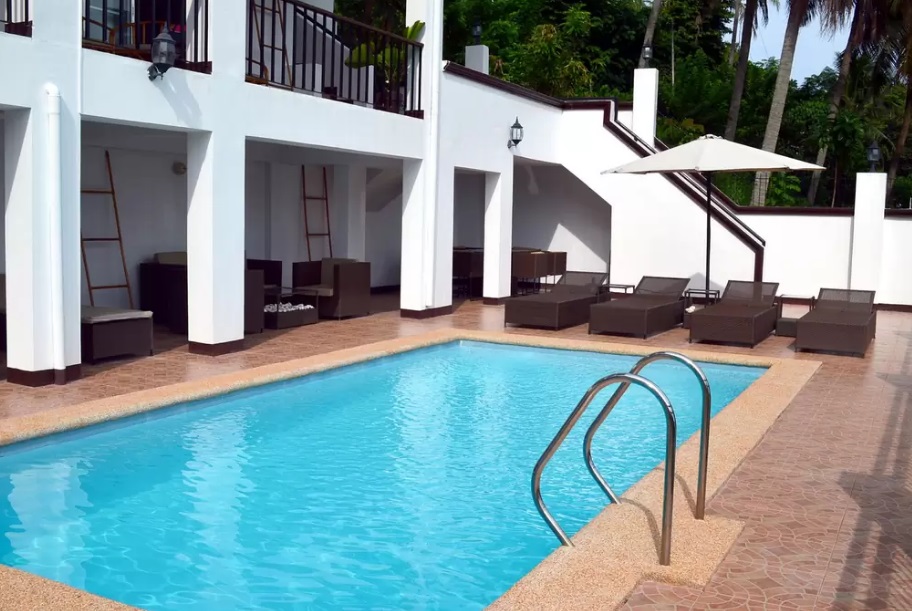 Lily of the Valley Organic Farms (La Trinidad, Benguet)
Accommodations cost at least PHP1,800/night for 6 pax
Benguet is usually just a side trip for those who are going to Baguio. But Benguet's beauty deserves more than that! While here, you can stay at this unique house located in Lily of the Valley Organic Farms, and it can accommodate up to 10 people. The feel of the place is homey – there's even a fireplace inside! Apart from homestay, you can also try the fresh food and coffee in their café. For the really adventurous ones, tents are also available for those who want to spend the night under the stars.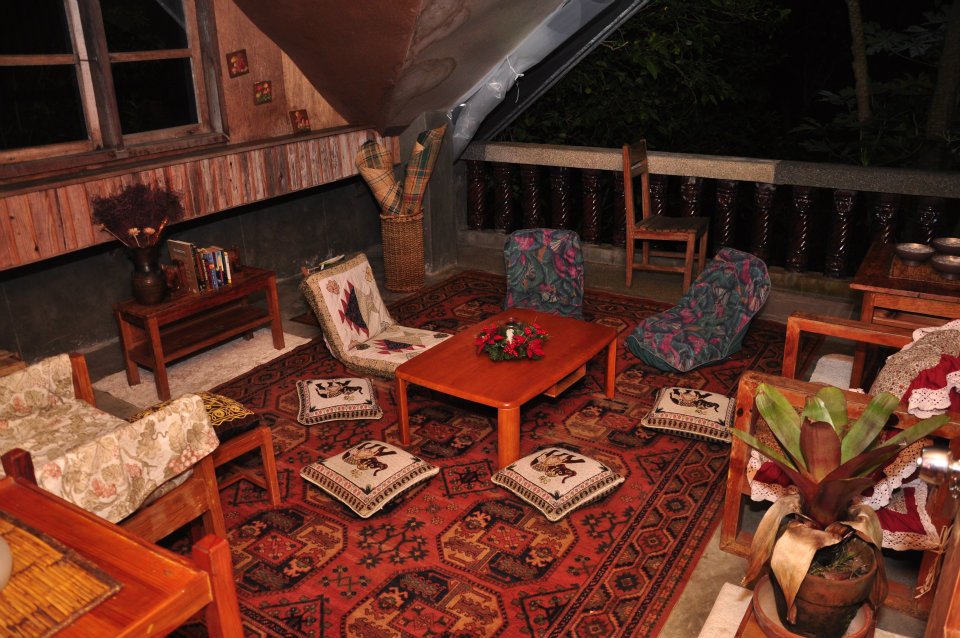 Dawal Beach Resort (Candelaria, Zambales)
Accommodations cost as least PHP11,000/night for 12 pax
Dawal Beach Resort is another ideal place if you want to do fun group activities. There's also a pool in the resort if you are not a fan of the beach. In Dawal Beach Resort, you are surrounded with a lot of mountains and the view is really spectacular. Also, it only takes 5 minutes to reach Potipot Island via boat ride. To top off your Zambales trip, make sure you don't miss the scenic sunset.
Aliya Surf Camp (Baler, Aurora)
Accommodations cost at least PHP4,800 for 7 pax
Baler is known as one of the top surfing spots in the Philippines. There are only a few hotels in Baler that are directly in front of the beach, and Aliya Surf Camp is one of them. The rooms are provided with a view of the beach and the pool, and honestly, nothing is more relaxing than waking up to the sound of the waves.
Also read about: 
6 of the Hippest Places to Stay in Baler
8 of the Hippest Accommodations in Baguio City
The Hippest Accommodations in El Nido, Palawan
4 of the Best Airbnb Beach Houses in the World