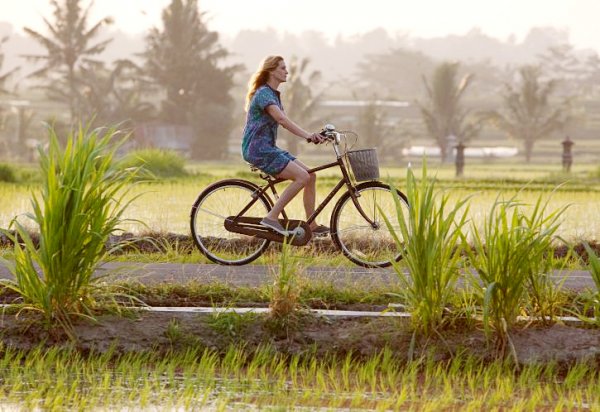 Where it will take you: From the epicurean haven that is Italy, to a peaceful ashram in India, to the verdant landscape of Bali, Indonesia
What it is about: Finding herself at a crossroads, newly-divorced Elizabeth Gilbert (Julia Roberts) breaks through her comfort zone and embarks on a life-changing journey marked by gastronomical pleasures, spiritual enlightenment, and newfound romance.
Why watch it: While Eat Pray Love received mixed reviews upon its release, the film still brings a vibrant visualization of the best-selling autobiography it was based on. And, really now, what's a chick flick movie night without Julia Roberts?
2) Thelma and Louise (1991)