On the second part of the food series we take a look at some of the most memorable dishes that people had on their trip, and how food can bring back certain feelings and fond memories to a person. (You can read part 1 here.)
Arisun's Korean fried chicken with cheese (Sydney, Australia)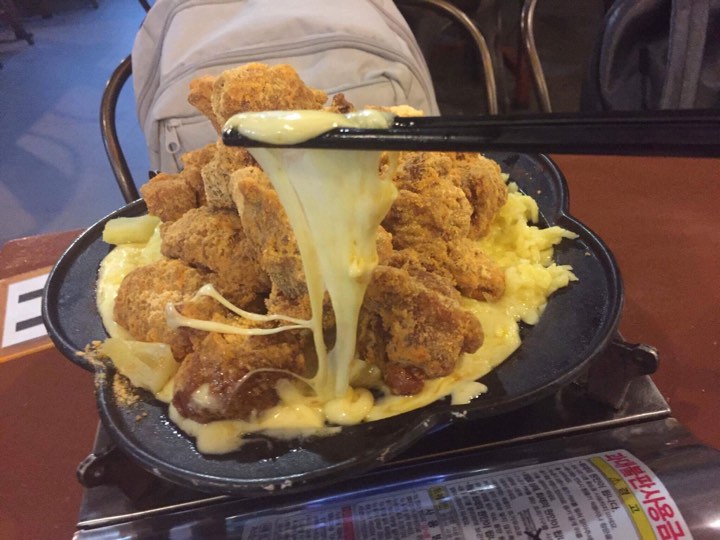 "As an foreign student studying in Sydney, it's hard not to miss Jollibee. This was when my boyfriend and I stumbled upon Arisun, it's a Korean joint recommended to us by a friend who said we would not be disappointed, and we were not. From the moment we walked in, we felt at home. The staff were efficient and friendly. They were no Filipinos but they were just as hospitable. You could smell the food from a mile away. It had such an enticing smell that our hands dug in straight away like it had a mind of their own.
The unique taste and crispiness of the fried chicken definitely satisfied our craving and longing for Jollibee's Chickenjoy. The best part is its unique twist — instead of gravy, you dip the chicken in hot cheese. I did not know how it would taste at first but it was a legitimately wonderful experience.
For just thirty three dollars or one thousand and two hundred pesos, Arisun provides you with a huge bowl (equivalent to two Jollibee buckets) of fried chicken enough to feed two people (yes, just two because you'll definitely love it so much that you wouldn't want to share). You'll definitely get your money's worth and beyond." —Amparo, 25
The Cypriot Kitchen Queen Victoria Market Summer Night Markets (Melbourne, Australia)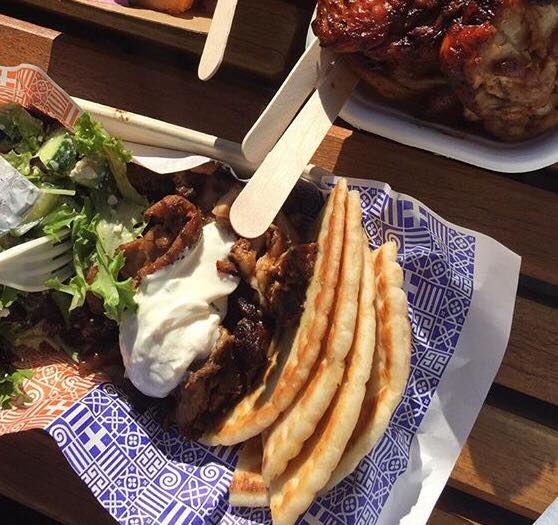 "For the love of god, I cannot recall exactly what the place was called. But it was definitely Greek or something close. A quick Google search suggested to me that it was the Cypriot Kitchen. But that's not the point. Regardless of its name, it was one of the best dishes I've ever had during an out of town trip.
Let's set the scene — It was during the summer night market at the Queen Victoria Market in Melbourne. The sun was about to set. My boyfriend and I had been walking around all day. This night market came highly recommended from almost everyone we knew. Of course, it also topped our pre-trip search of "what to do in Melbourne," so the expectations were very high. We just knew we had to try it.
Tired and hungry, we went to this Greek place and ordered the souvlaki, which was served all cut up and stickless with some pita and tzatziki sauce. It all looked pretty basic but the explosion of taste that followed upon tasting it made up for its presentation. The meat was so juicy and succulent that every bite was a burst of flavor in my mouth. The sauce and pita complimented the souvlaki extremely well that it lived up to our high expectations by miles.
The food set the vibe for such a chill night. It was stress-free and was capped off by a beautiful sunset that left me thinking — "may God bless the Greeks the creator of souvlakis." —Chantal, 20
Roscoe's House of Chicken and Waffles' chicken and waffles (Los Angeles, California, USA)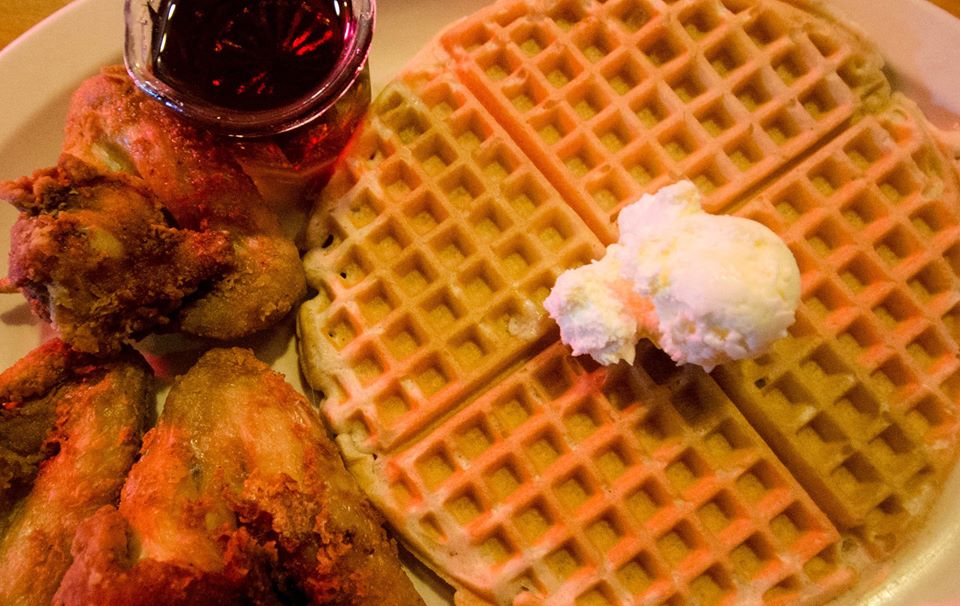 "Any mention of the city of Los Angeles has the tendency to evoke images of Hollywood, the Lakers or its bright city lights. But to me, Los Angeles will forever evoke the Southern flavors introduced to me by Roscoe's House of Chicken and Waffles signature dish — chicken and waffles. With seven restaurants now operating all over California, I was lucky enough to experience my initiation into the wonders of this authentic Angeleno experience that is Roscoe's Chicken and Waffles in its original location at 1514 North Glower Street in the heart of Hollywood.
As most things I came across in Los Angeles, hearing about the Roscoe's renowned Chicken and Waffles for the first time was odd. As a Filipino-Australian, I've never associated chicken with waffles prior to visiting this restaurant. But as fate would have it, I didn't question my American cousins' suggestions and it was one of the best decisions I've ever made in my life.
The taste of the honey glazed over chicken and waffle is an unforgettable experience that continues to haunt my dreams to this very day. The simplicity of its presentation vastly undersells its tastefulness. It effectively brings delightfulness to a rather dimly lit location. It's an experience that one can never fully appreciate until they have tried it for themselves. In the Fresh Prince of Bel-Air, Will Smith's character described heaven as a "cross between a Sir Mix-A-Lot video and Roscoe's Chicken and Waffles". Such high praise is a testament to the vastness of chicken and waffle's local and cultural significance. Given shared deep history between African Americans and the fried chicken and waffles', it is fair to conclude that not only is it a symbol of America's food tradition, it is an enduring symbol of black power.
It was five years since I had these chicken and waffles. It was the only time I only had it. But every time someone asked me what is there to see in Los Angeles, the first place that comes to mind is Roscoe's Chicken and Waffles." —Frederick, 22
What's the best food you've had on a trip? Share your story with us in the comments below!